Howdy! How can we help you?
How can I track absences?
Quickly review days workers are marked absent, late, and left early with the Absence Report. Generate a custom report by choosing a date range and easily export to share with payroll.
Steps:
1. Navigate to the Workforce Table
2. Click the dropdown from Default View and select See Absences.
3. You can select a date range for each column of the absence report. Simply choose the date picker from the desired column to choose start and end dates.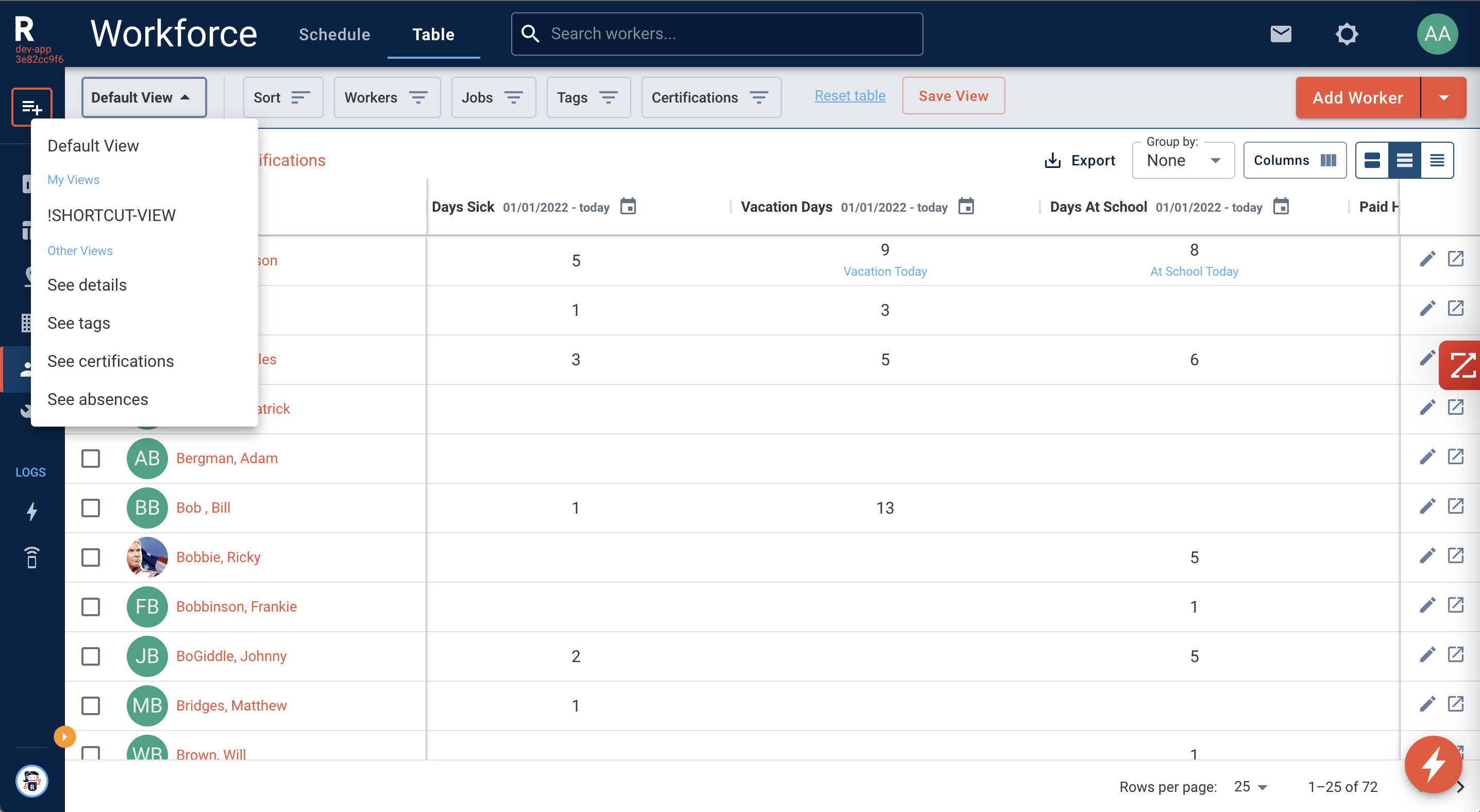 Tip: If you would like to rearrange the order of the columns, click and drag the headers to achieve the desired view.
4. Select Export which gives you the option to Export CSV of the report or Print to share with payroll or integrate with payroll software.
Tip: You can view past and future Absences on your Dashboard to reference previous records or plan backfill positions in advance.