Howdy! How can we help you?
How do I configure certifications for my workforce?
You can add Certification Types into your Rivet account and then assign certifications to worker profiles with expiration dates. 
Admin users can navigate to org settings in the main menu by selecting their profile icon, then "Manage Organization".
1. Use the Certifications tab to add new Certification Types.
Add certification name, description and reference link, then save.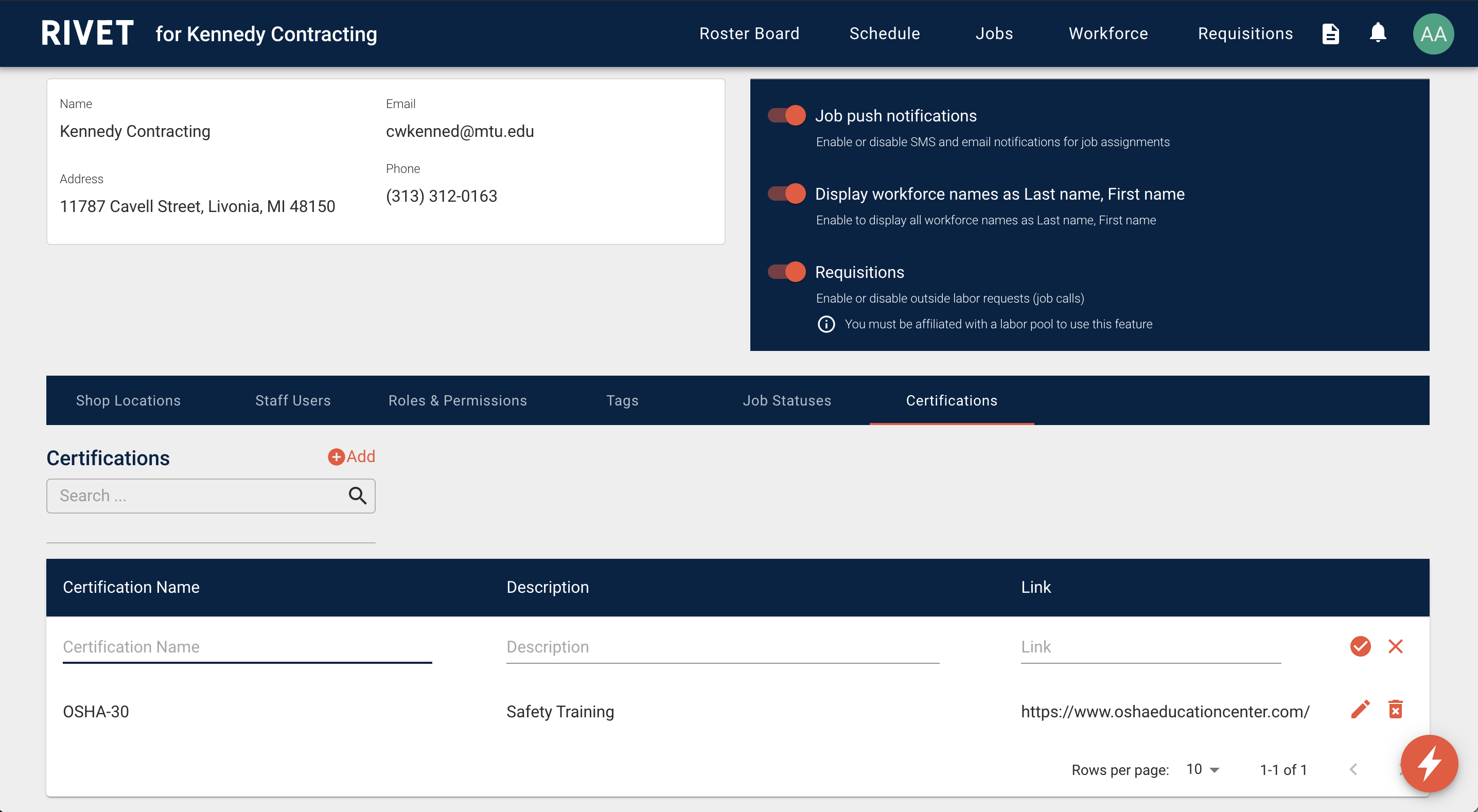 2. Add Certifications and Expiration Dates to Worker Profiles.
When adding or updating a worker, navigate to the Certifications tab, then select the Certification Type from the dropdown and add an expiration date.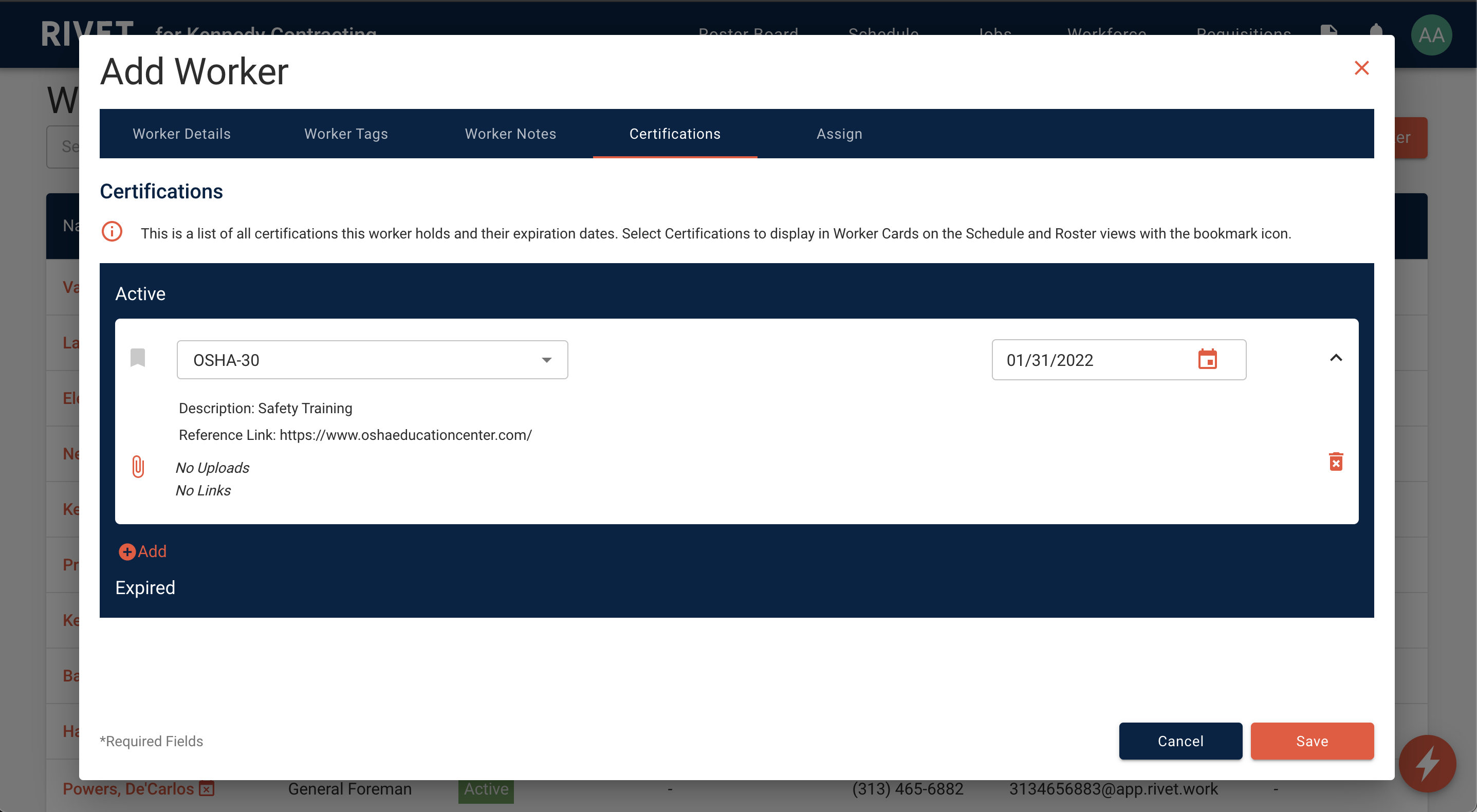 3. Filter your workforce by Certification.
Certification filters can be found on the Roster, Schedule-Worker and Workforce Table views.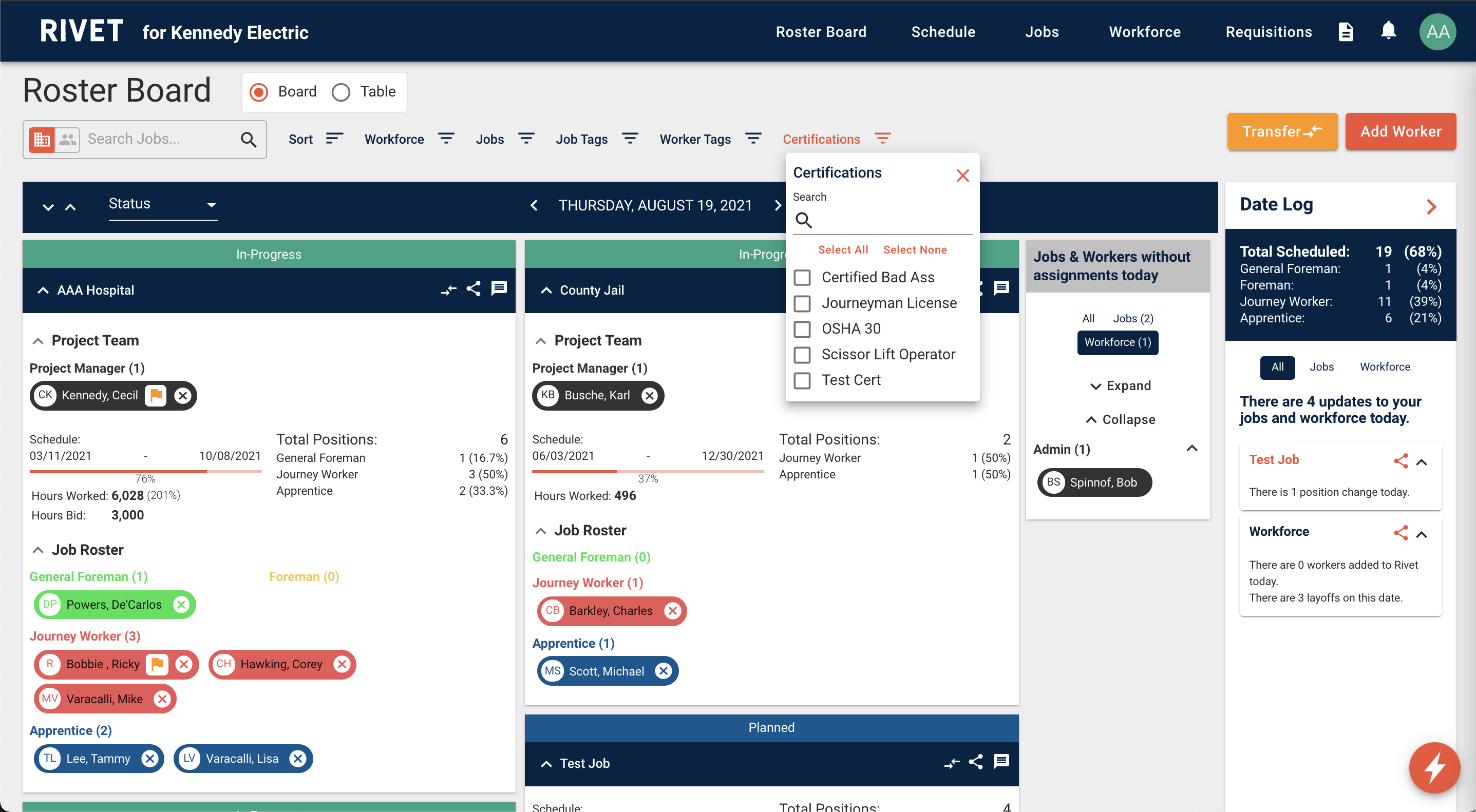 4. View expiring Certifications on Dashboard
Quickly identify workers with certifications expiring soon by accessing the report on RIVET's Dashboard.
Navigate to the Dashboard to view a Certifications report that identifies workers that have expiring certifications.