Howdy! How can we help you?
How do I save custom views?
With Saved Views, you can easily customize your view of the Workforce, Jobs, Equipment, Roster, and Map features. Simply filter and sort to create a view that fits your needs.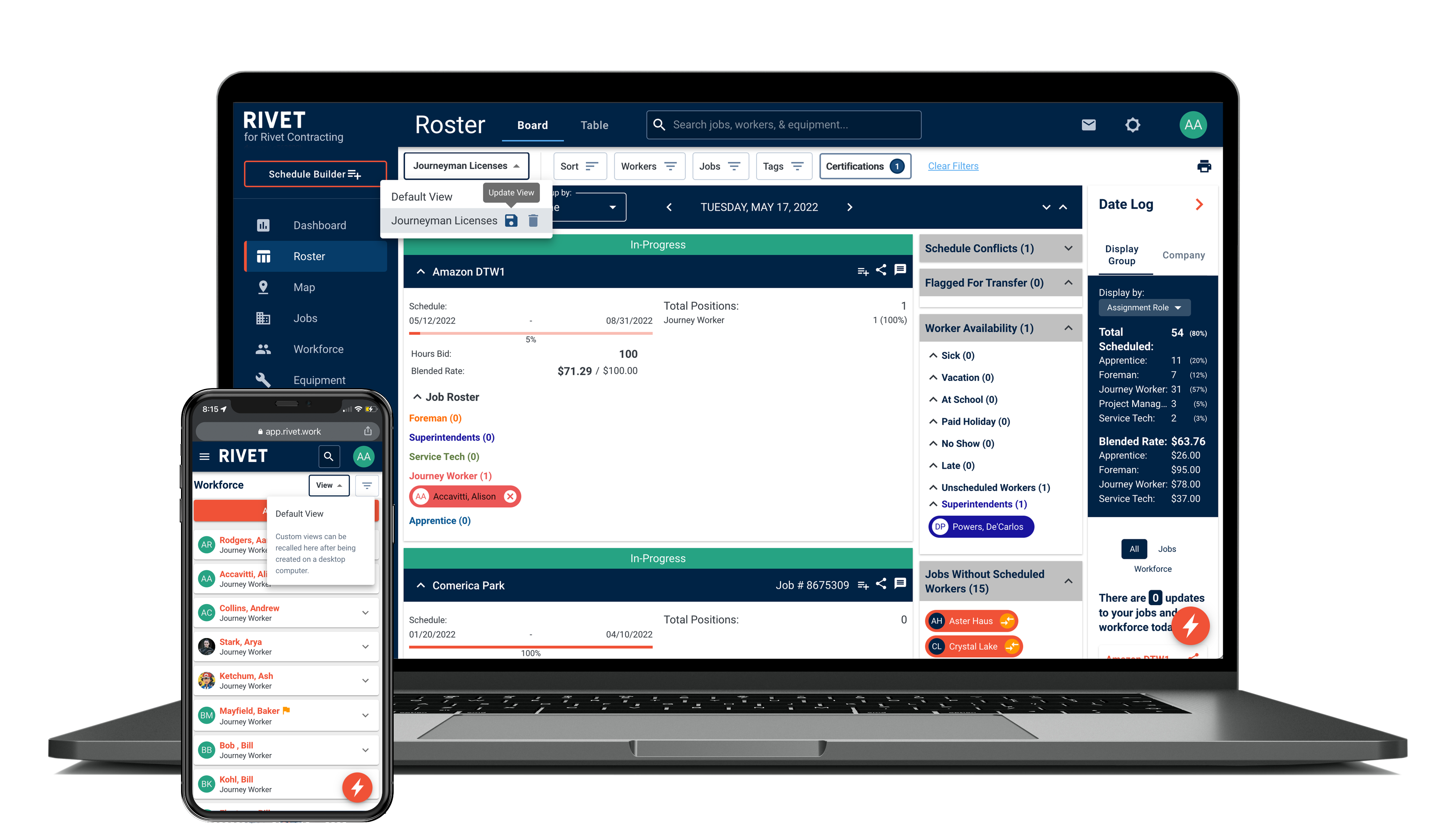 1. Select Roster, Map, Jobs, Workforce, or Equipment from the left side navigation.
2. To create a custom view, apply filters, sorting, or grouping.
3. Select Save View found to the right of Clear Filters and follow the prompt to give your custom view a name.
4. You can find your saved views in the dropdown button to the left of the filters.
5. To update a saved view, choose the view you'd like to update from the dropdown
6. Alter the filters, sorting and/or grouping
7. Next to the name of your custom view in the dropdown, there's a save option. This will overwrite your saved view with your new settings