Howdy! How can we help you?
How do I request labor on the Roster Board?
With Roster Labor Requests, requested workers can be deployed at a faster rate. Easily plan Labor Requests by simply adding placeholder positions to a job card on the Roster Board where workers are needed. Quickly fill requested positions using the same Schedule Builder workflow.
Quick Action Add Placeholders
1.From the Roster select Add Placeholders from the quick action options on the job where you would like to add a labor request. Or use the quick-add dropdown that appears when you hover over the role where the labor is needed.
Or from the Job Schedule, expand the job that you would like to add a labor request. Hover over the role for Add Placeholder dropdown to appear.  You have the option to quickly add a single placeholder, or add multiple placeholders.

2. Enter the number of workers needed, the role, and choose whether you would like the position to be filled until the end of the job or for a set duration of time.

3. Add another request if there are additional labor requests needed. Save to finish.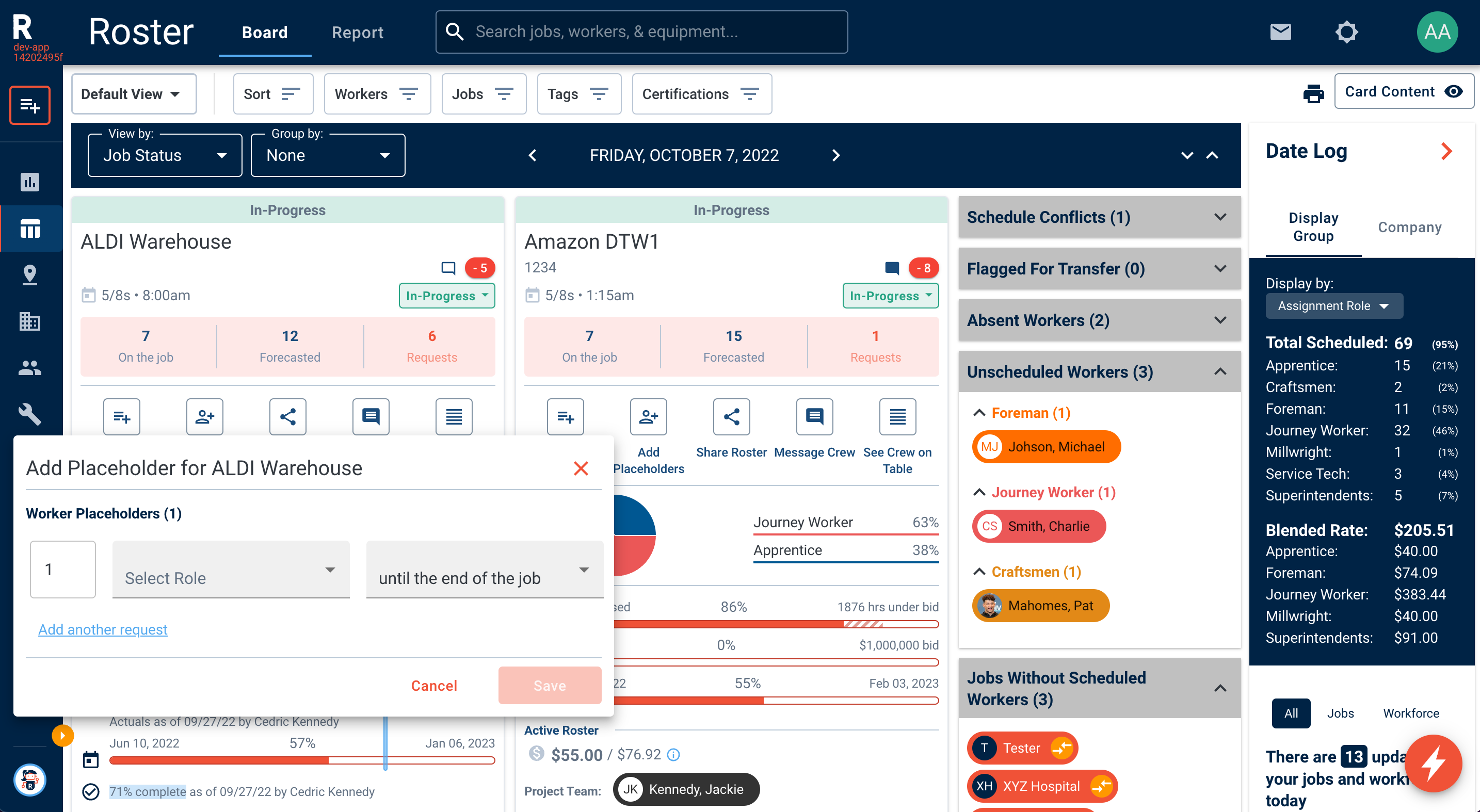 To fill the role:
1. Click on the placeholder chip.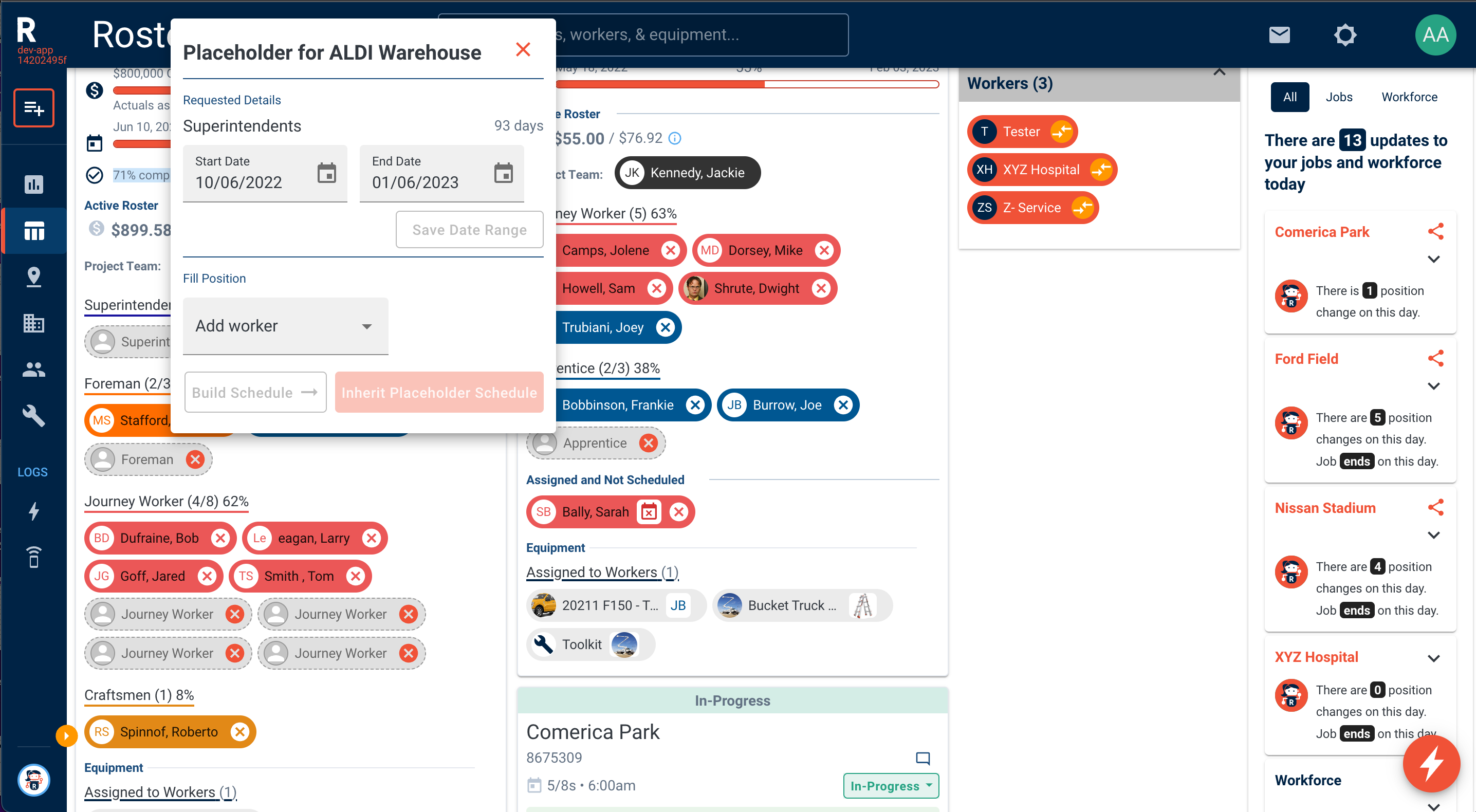 2. Fill the position by choosing the desired worker from the drop down.
3. Choose to build a schedule or inherit the placeholder schedule.
4. Woo! You have successfully filled a placeholder position!