It's hard to believe Scott has been at RIVET for six months already. He's an incredible contributor to the team, with unwavering accountability and execution, and he's always great to work with. Since his arrival, he's built RIVET's entire Tagging feature with Custom Display Groups, the Certifications feature, and mostly recently, the Equipment Scheduling feature our customers have been waiting for. Outside of work, Scott is our social hero playing in three bands and various sports leagues. Thank you, Scott, for all of your great work!
 – The RIVET Team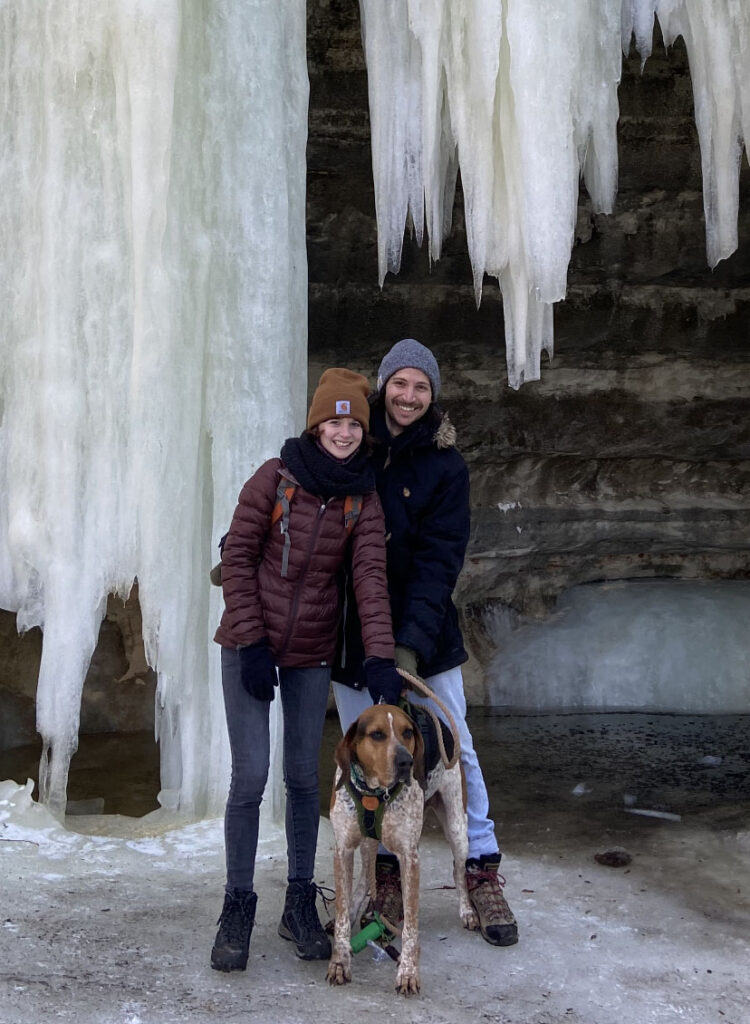 Tell us a little about yourself, Scott!
My name is Scott, and I live in Detroit, and I'm a Software Developer for RIVET. I moved to Los Angeles in entertainment first but came back to Detroit and bought a house here in Woodbridge in 2018. I've spent a lot of time fixing it up with my partner, Liz, our dog and 3 cats.
I graduated from Michigan State University in 2013 with a Marketing degree and from that I took away the ability to communicate with customers and understand their needs. Now with my technical background, I bring a customer support background and an emphatic approach.
In my free time, I like to play music, I exercise with a group of friends, and I like to run frequently. Every Wednesday night I play in a beer league hockey. I'm also fixing up an old motorcycle, a 1977 Yahama XS 400.
I love traveling, back country camping and being outdoors as much as I can. Unfortunately due to COVID, I'm currently not doing this as much as I'd like to.
How did you get into software development?
When I was 12 or 13, we had a computer science class in middle school. That's how I learned HTML and CSS in 2004 and making pages in archaic formats. That was my first dive in software development that sparked my interest but unfortunately didn't get back to it until my 20s.
With a small team at my previous job, I had to hop in quite a bit to help with technical support. With that small team, a lot of that technical support required fixes that weren't on the timeline on the team while they moved toward future development. I started with small things, like building landing pages with CSS. That moved into more integrated things like APIs and sales tactics, doing integration and funneling leads into the app. Once I left the company, I realized I enjoyed building the project more than I enjoyed marketing the product, although I do miss doing a lot of the creative.
Why did you join RIVET, and what are you most excited about?
I joined RIVET because it was an opportunity for growth, being such a brand new company. When I saw how excited everyone here was about the growth and the customer base, that solidified things for me. To be able to already have that excitement about selling the product in such an early stage showed me what this could actually become. One of the largest electrical contractors in the state was already adopting the platform at such an early stage, so I wanted to be at the ground floor.
I also had similar experience at Service.com in the contractor world and I wanted to take a lot of lessons learned from the business side and being able to apply to the development side. It was a very synergistic relationship when I found RIVET. And being a part of the Detroit startup community is important to me. Working in a small team in a small environment – that's the culture fit. There is a lot of flexibility to move around, learn other things and to also be full stack. I jumped into React here and had never worked in Express before. Every day I'm challenged here, every day I'm on my toes here.
What do you love about Detroit?
The potential and room for growth here. I was able to buy a house and I'm able to fix it up and I'm able to save money in order to fix it up which is impossible in a lot of other areas. In a lot of other areas, I wouldn't have this ability to fix up this old home in a modern way. Also the potential for growth in a professional environment. I'm able to work my way up here in a way that's not possible in Silicon Valley. There is more opportunity here, and it's growing fast. People are moving into the city constantly. It's exciting.
Tell us more about your bands!
In one band, I'm the drummer, in another band, I play guitar, and in another band, I play the keyboard.
Battersby Takes Bronze
Sound/style: Emo, Shoegaze, Punk
Scott plays: Guitar
Astro Band
Sound/style: Psychedelic 60s Garage Rock
Scott plays: Drums
Deep Bloom
Sound/style: Chill Indie Rock
Scott plays: Keyboards