How 

labor schedulers

get to work
RIVET is specifically designed for commercial industrial subcontractors
For trade field operations teams
The old way of labor management is simply not working. Labor challenges easily snowball into bigger problems that result in going over budget or timeline. With RIVET, schedulers, project managers, field leaders and crews can come together in a unified workspace for labor planning, coordination and communication.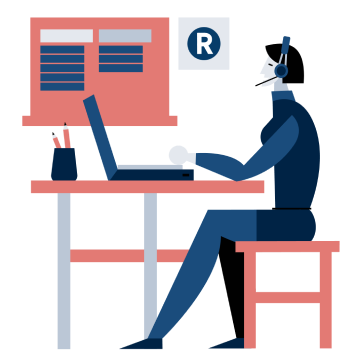 Match the right workers to the right jobs better and faster with a digital Roster in your pocket.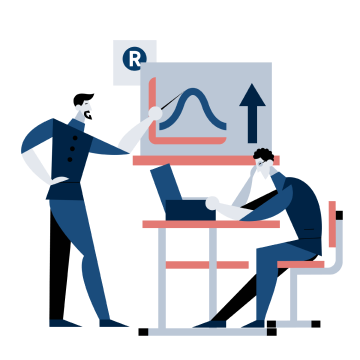 Build, approve and publish Labor Forecasts, then send labor requests to schedulers in an automated workflow.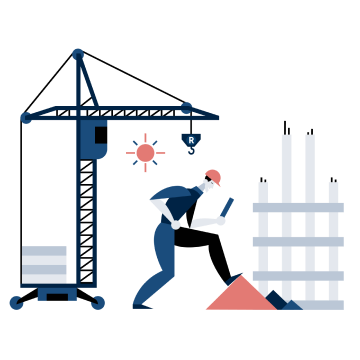 Manage daily rosters, track attendance, request labor and streamline communication with the back office.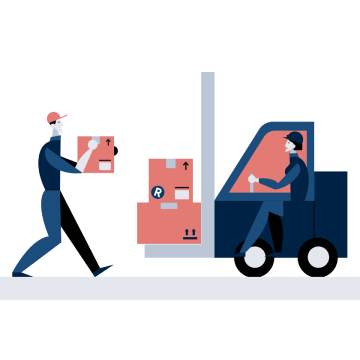 Get to work easier. RIVET puts the job site in your pocket, with your schedule, field notes and work instructions at your fingertips.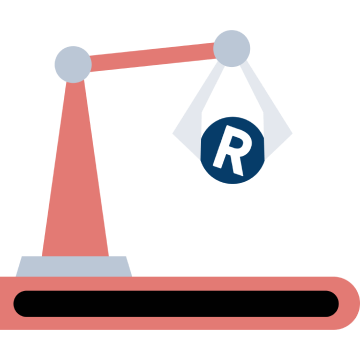 Schedule your inventory the same way you schedule your crews. Assign equipment to workers, vehicles and jobs in RIVET.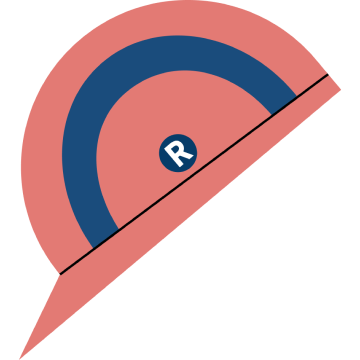 Monitor training schedules and certification expiration dates while staying directly connected to job site timelines and statuses.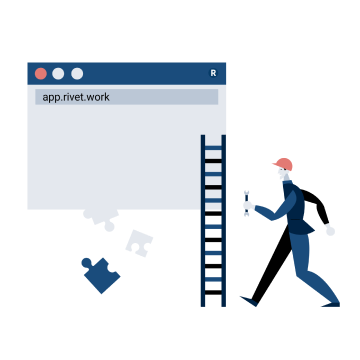 Web-based software means no updates or maintenance on your end. RIVET integrates with your cloud systems or ETL data pipelines securely.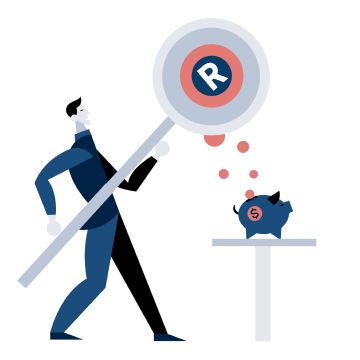 Integrating your workforce and job data with RIVET means you can track labor costs, schedules, availability and absences in real time.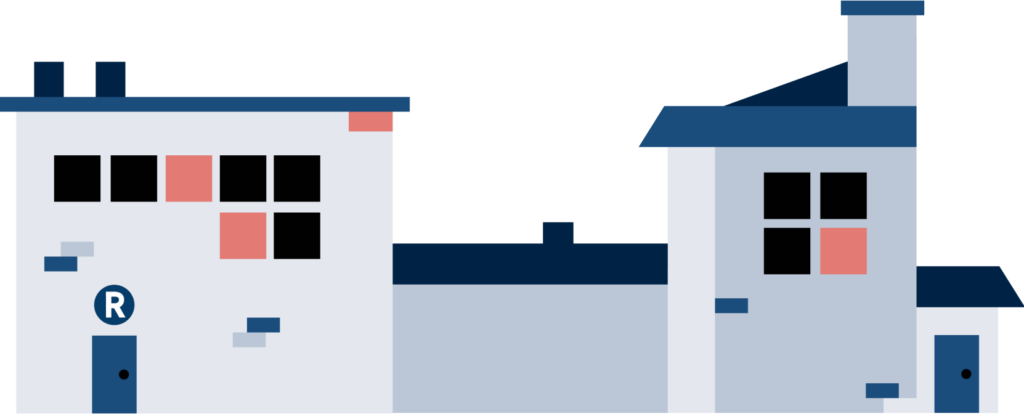 For commercial industrial contractors
RIVET best supports contractors with commercial, industrial or multi-residential projects that typically have longer-term schedules, larger crews and more to juggle.
Coordinate with general contractor master schedules
If you're a specialty contractor assigned to varying phases and tasks of comprehensive projects, RIVET can be used to track your specific piece of it all, with scheduling for labor and equipment and workforce management.
Manage self perform work and schedules
You're probably managing varying job schedules that change daily on top of continuously changing site conditions, along with worker issues. RIVET helps balance these ever changing demands by digitally connecting forecasting, managing, scheduling, and allocating labor.
Plan labor for jobs that have yet to begin
Get ahead of schedule and be ready for anything. Build, approve and publish your labor forecast in RIVET, then assign and schedule labor to planned positions. Use automated dispatch templates to get the field ready for work.
Monitor the field in real time
Easily view workers and equipment from any device. RIVET helps you breeze through last minute changes and plan your day around job site locations. Use the map to display job and worker locations in real time and quickly make transfers based on proximity.
For all of the ways construction contractors coordinate labor operations
Labor challenges can be greatly reduced with the right software. The RIVET Labor Ops Platform is  purpose-built for commercial and industrial use cases and is easily configurable to your existing workflows.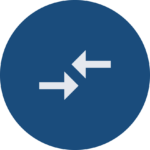 If you're the Daily Field Shuffler, then today you spend the majority of your time juggling phone calls, emails and spreadsheets to ensure that workers fit job requirements and are showing up to the right job site.
With RIVET, you can quickly manage these daily changes in one place and reduce the amount of time you spend on the phone or in your email. Easily find available workers that match job needs on your digital Roster Board. Quickly transfer workers and dispatch assignments with a few clicks using the Schedule Drawer. Reference your changes in the Action Log and build reports that reflect updates with Custom Table Reports.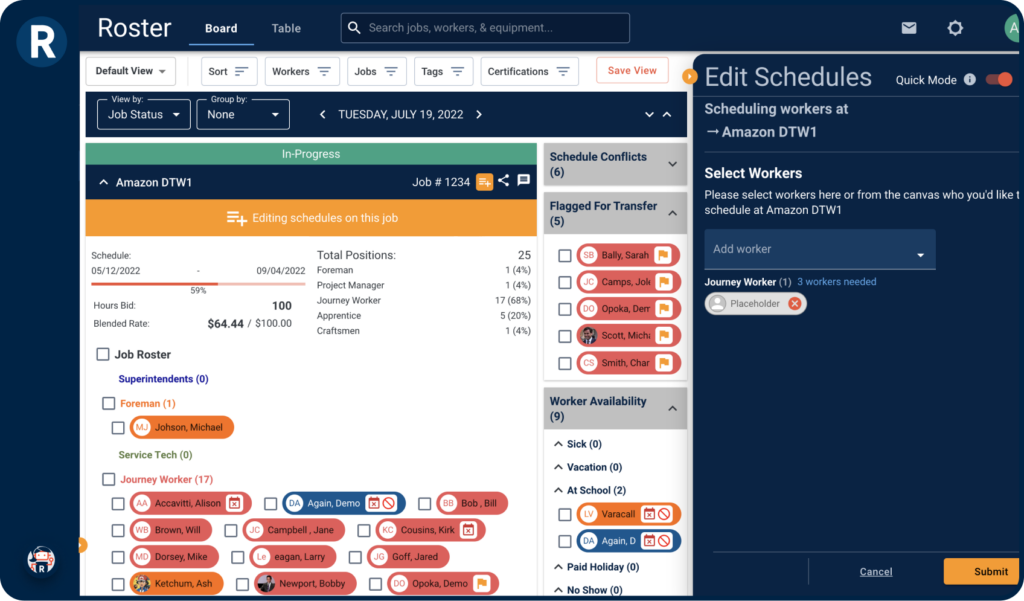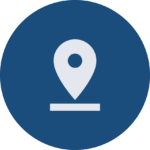 Do you find yourself transferring workers to jobs based on their location, then struggling to manage transfers as no two workers have the same availability? With that comes a back and forth between spreadsheets, emails, and phone calls to verify with certainty that schedules are created and dispatched correctly.
With RIVET, you can easily find workers by their location in the Resources Map and send a job invite to those in close proximity. Utilize the Schedule Drawer to quickly build schedules based on availability and dispatch assignments to the appropriate parties.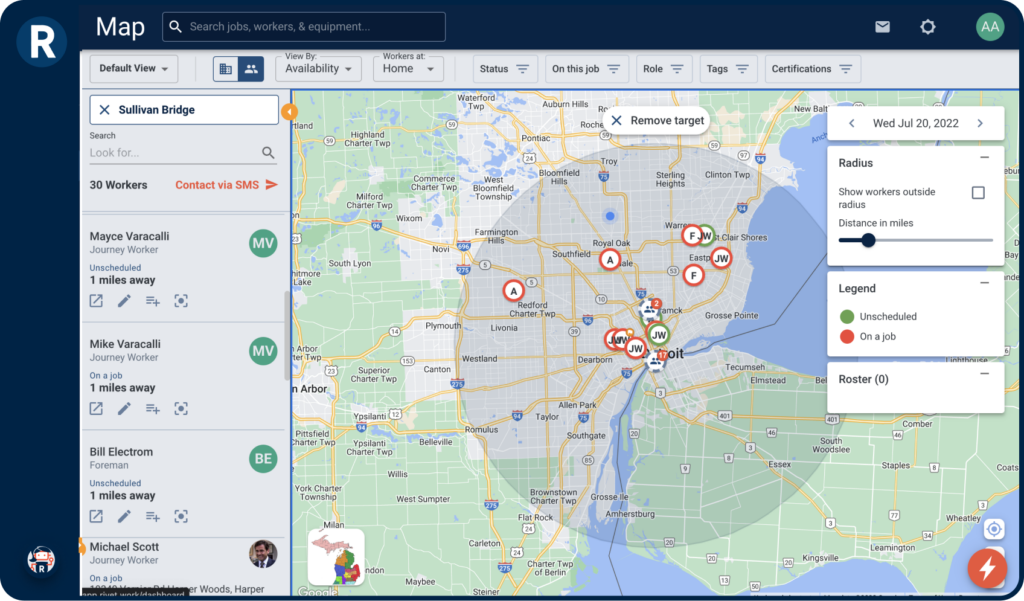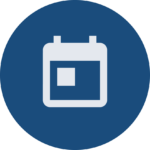 If you do Weekly Labor Planning, today you spend hours in-and-out of meetings to approve labor requests and adjust schedules, tracking changes on paper or in spreadsheets.
With RIVET, optimize your labor meeting by flagging workers for transfer and assigning placeholders where positions need to be filled. Weekly Labor Planning is just a click, drop, and drag away with custom schedule adjustments and views with assignments by role.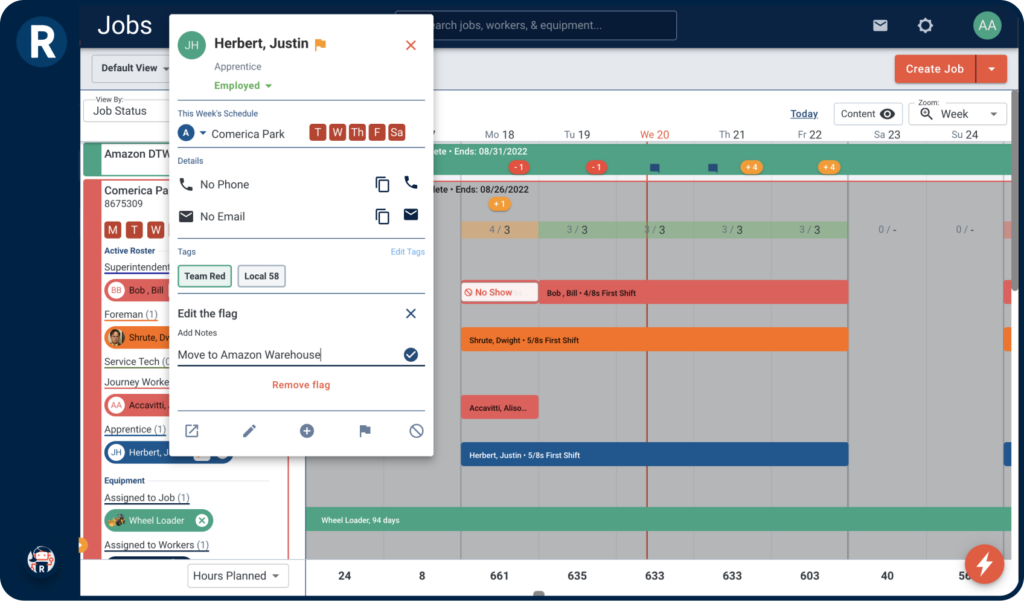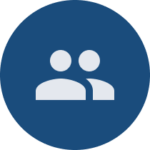 Today you are using multiple spreadsheets and systems to keep track of employment history and data.
With RIVET, manage your entire employee database by pulling their information into one platform. Use the Dashboard to monitor expiring certifications as well as upcoming or ending job assignments. Build Custom Table Reports to survey pertinent information, and utilize the Map View to oversee jobs and employees by location.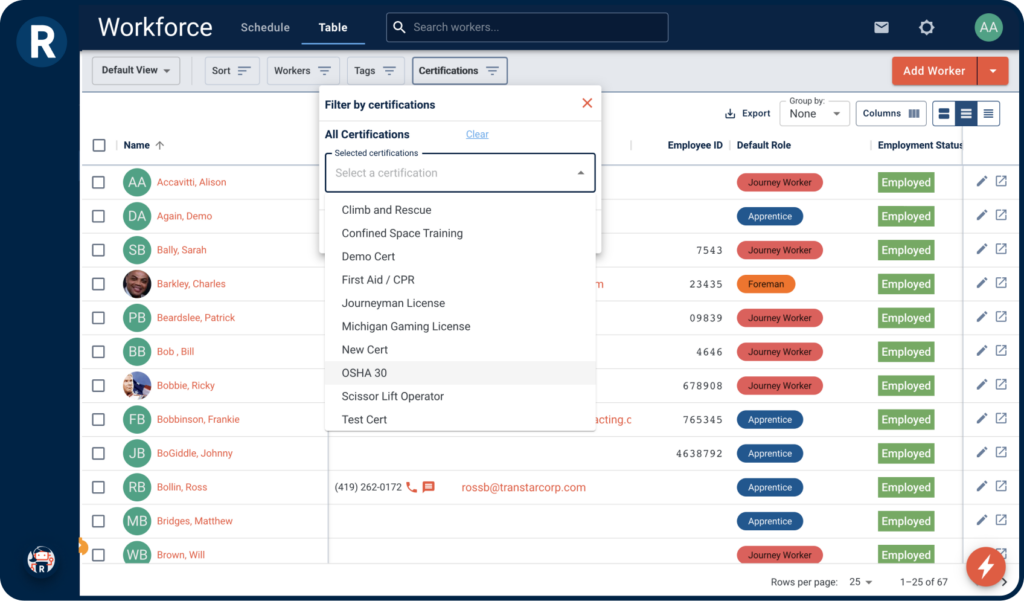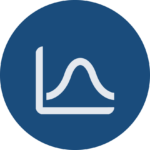 Today you jump between spreadsheets outlining projections, actuals, budgets, and project schedules. There is a lack of visibility as every job and project manager is different.
With RIVET, utilize the in-app Forecast to build a bellcurve and project the labor needed to complete the job on time and under budget. Publish the forecast and create shared visibility on positions that need to be filled in the Schedule View. Stay ahead of your curve with Lookahead Reports.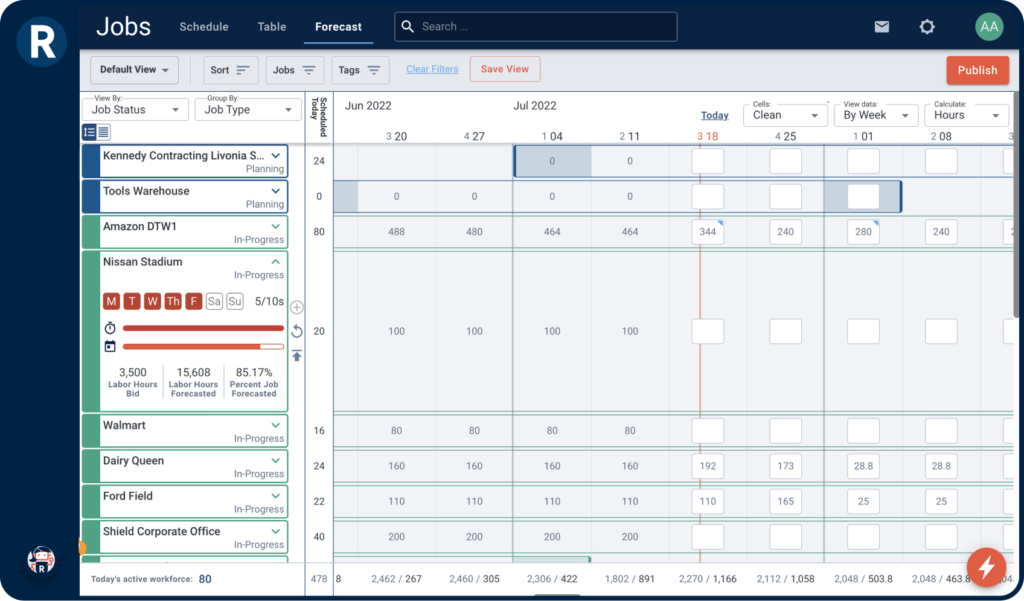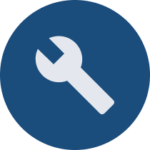 Keeping track of what tools are where and who checked them out can be frustrating. Often times, tools are lost between the warehouse and job sites, costing your team time and money.
With RIVET, easily track equipment and establish accountability by assigning it to other equipment, a worker, or a job. Create an equipment profile to store photos for damages and audits, modules for proper use, as well as transfer documentation.