Notepad
Notepad
Roles with Project Leader permission level and above have access to Rivet's Notepad feature, inspired by the paper notebooks used by Schedulers every day. Bring your checklists and reminders straight into the Rivet app to reference anytime during scheduling, transferring or updating worker details.
The Notepad is accessible from your phone, tablet or desktop, making it easy to use while on a job site.
1. Navigate to the Notepad icon in the main navigation near your Profile icon.
The Notepad feature will appear in the bottom left on any view in the Rivet platform and can be collapsed or expanded.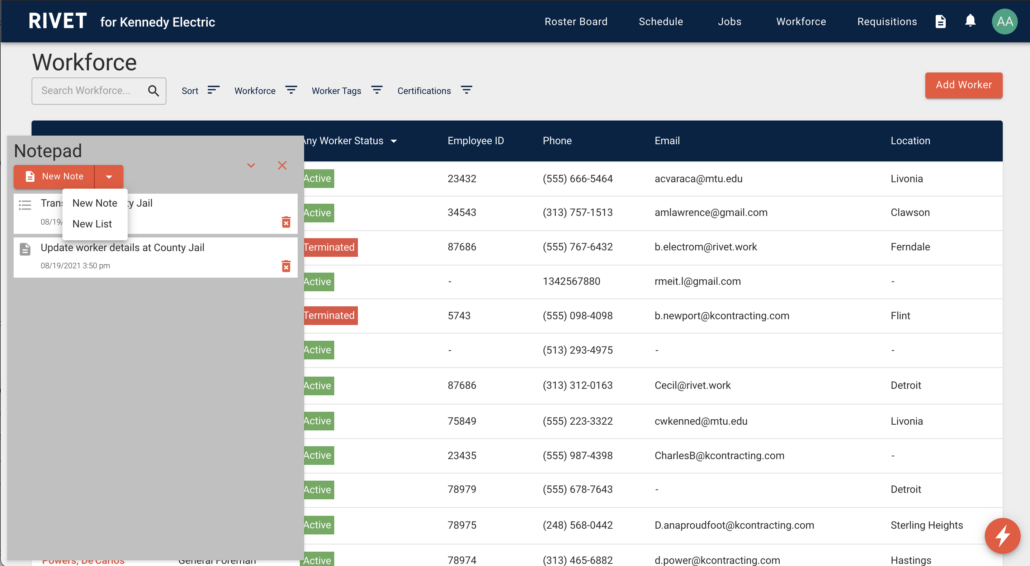 2. Create a new Note or a new List.
New Notes and Lists are auto-saved as soon as they are created.