Step 3: Add jobs
Step 3: Add jobs
Add jobs to your Rivet account, opens up so many possibilities, including the ability to forecast your jobs in the Rivet Schedule, assign workers to those jobs, and view your daily Roster of jobs and workers. 
If you have a large job list, the Rivet team can import your job list directly to save you time. Download a spreadsheet template here and return it to support@rivet.work. You'll be notified by the Rivet support team when your jobs are available in the platform.
If you'd like to add your jobs individually into your Rivet account, here's how:
Navigate to "Jobs" in the main menu.
1. Select "Create Job" and fill in the job details.
Fill in all pertinent details. Required fields include: Job Site Name, Address, City, State and Zip Code.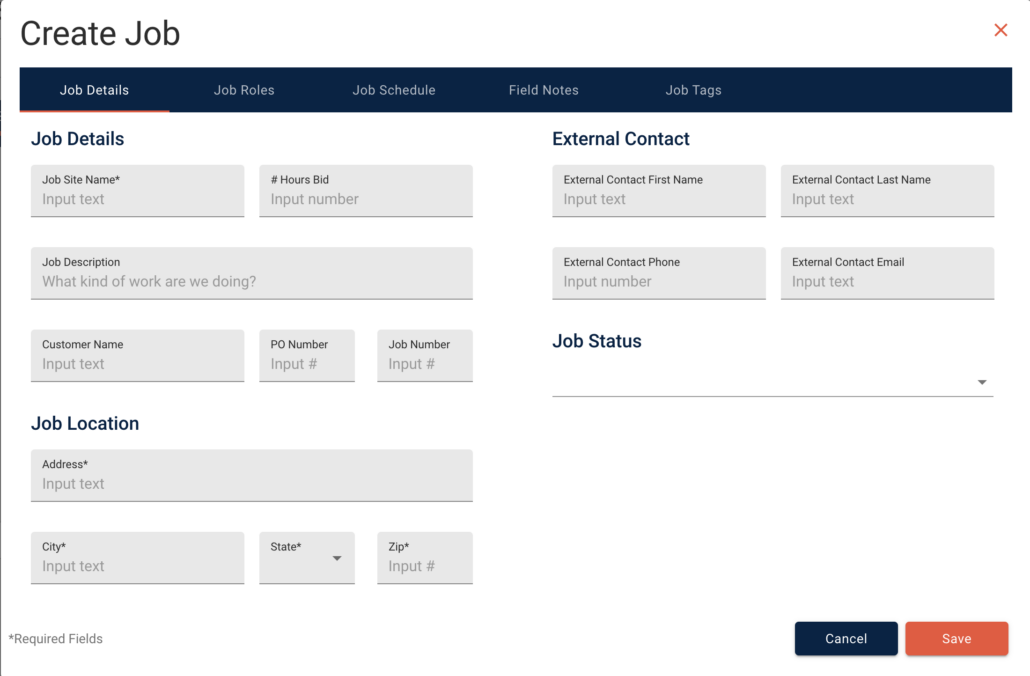 The second tab includes the optional ability to customize Job Roles, as in which roles apply to this job and display on your Roster, Schedule and Job views. This is useful if you have a lot of roles but don't want them all to take up empty space on your other views.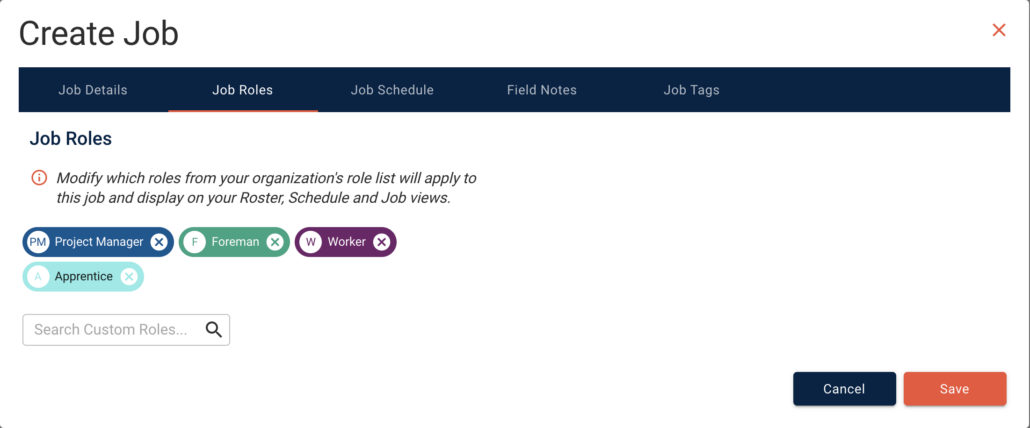 The third tab includes the optional ability to customize your Job Schedule. Here you can add your project timeline, and/or your schedule defaults to make scheduling workers faster.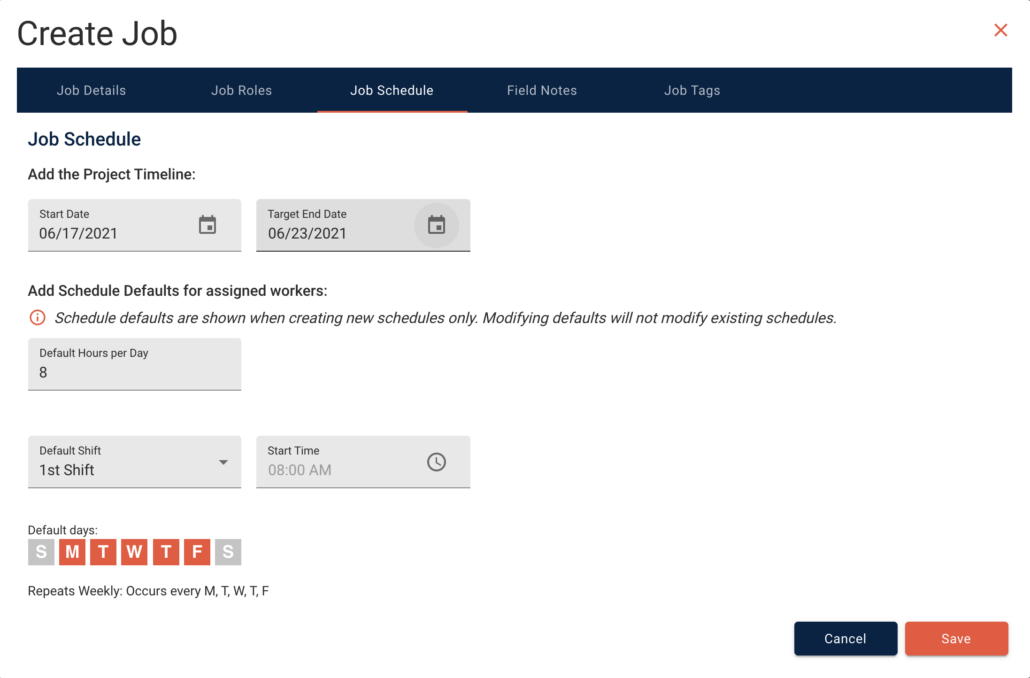 The fourth tab includes the optional ability to add Field Notes. You'll need to save your job first before creating Field Notes. These will display on the Job Home Page and will be accessible to anyone assigned to the job.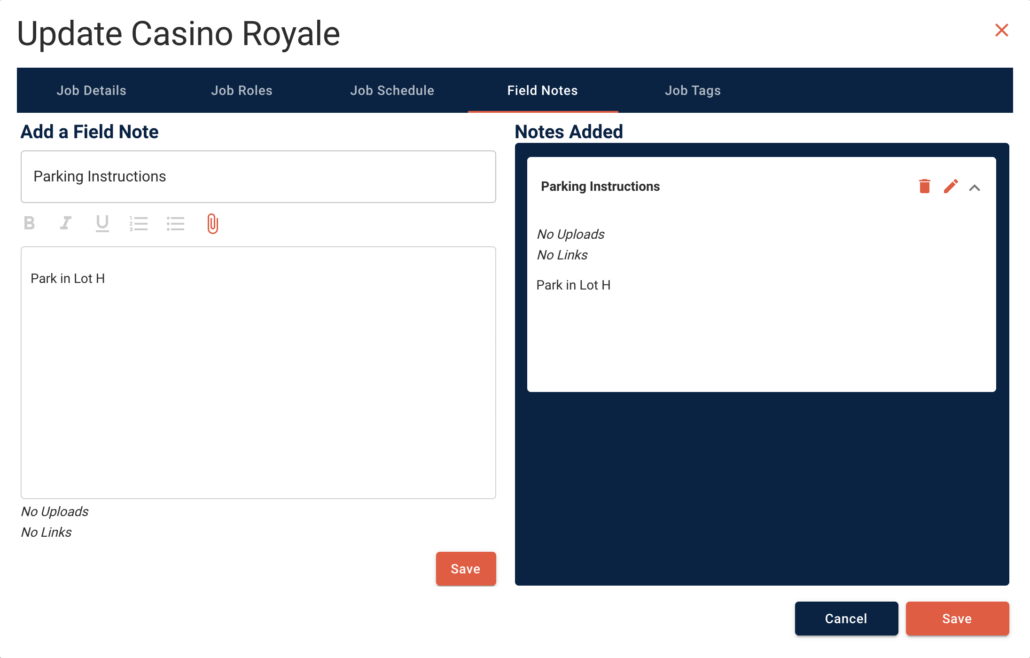 The fifth tab includes the optional ability to add Job Tags that you can use to add additional criteria for sorting and filtering your jobs.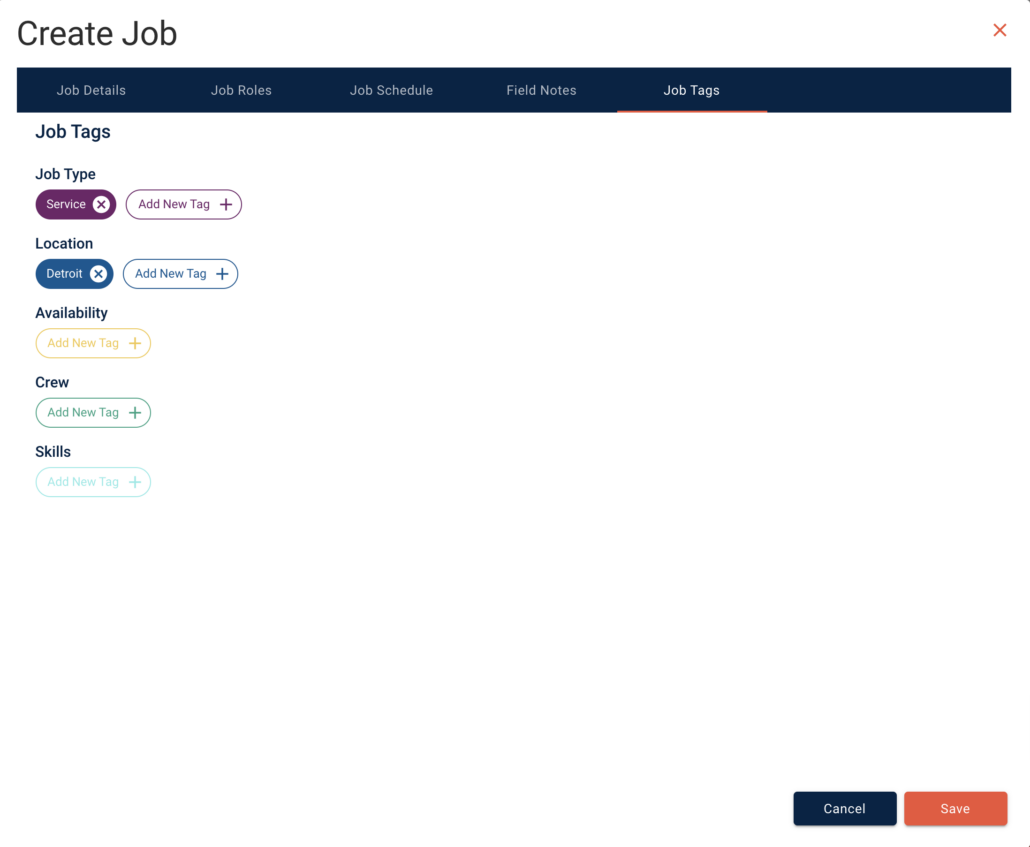 Select "Save" when you're finished creating the new job. 
2. View quick information about your jobs by selecting their names in the Jobs Table and on other views in the Rivet Platform.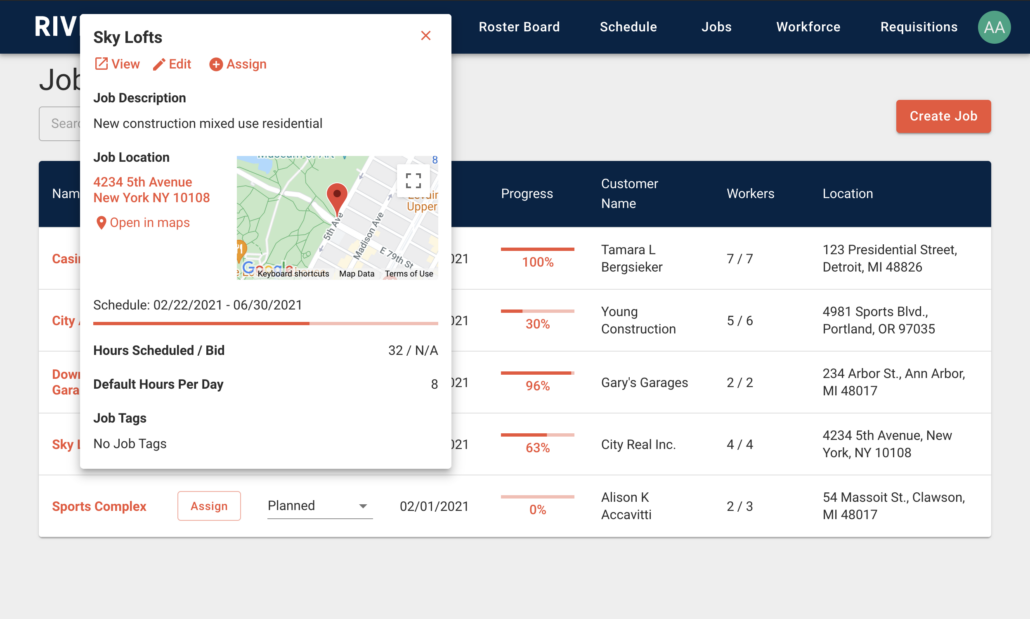 3. Select "View" to see the Job Home Page.