Step 3: Confirm or review any job assignments
Step 3: Confirm or review any job assignments
If you've been assigned to a job in the Rivet platform, you'll be notified via text push notification: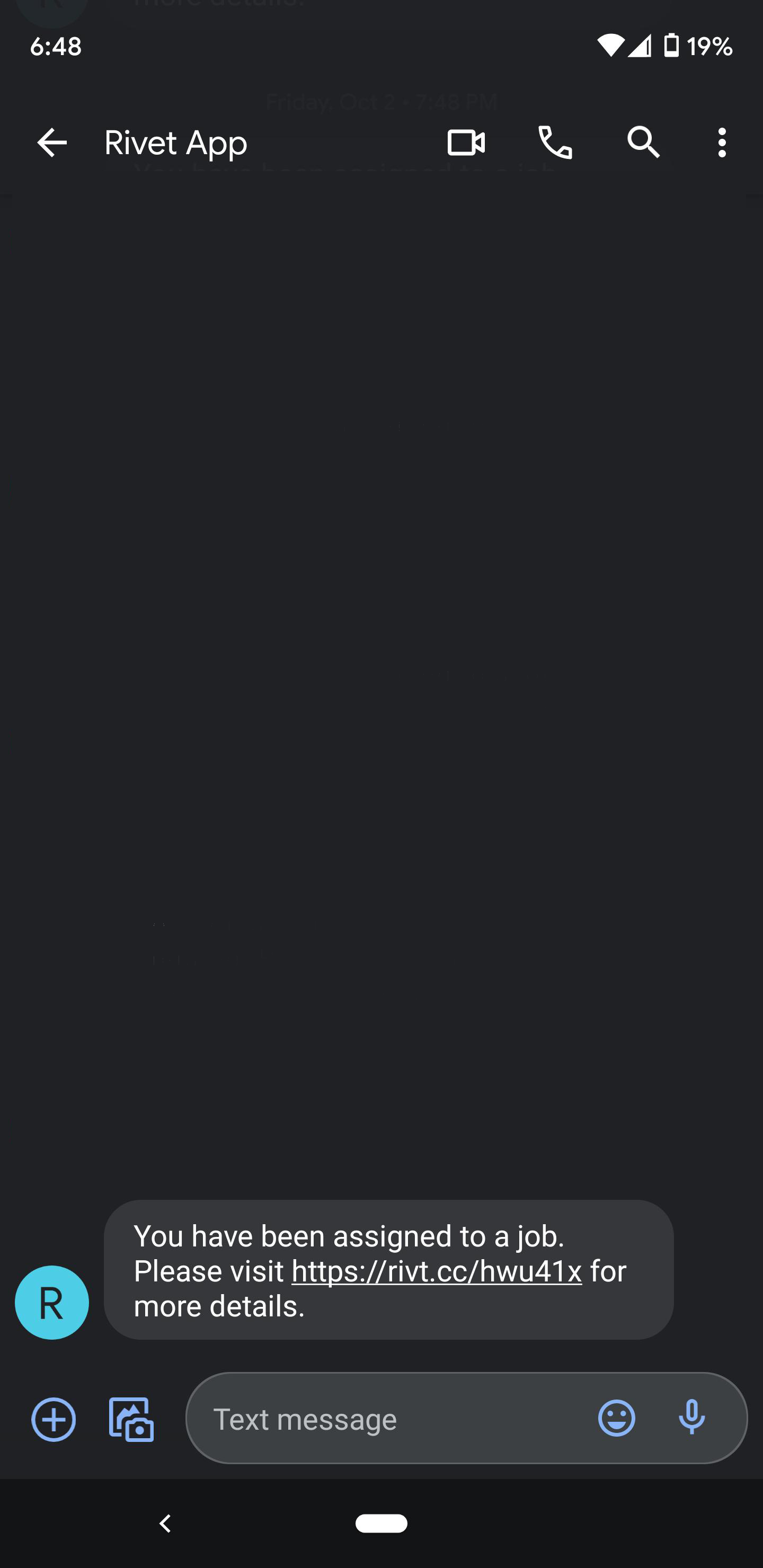 1. Login to the Rivet platform from the link in the text message, or directly at https://app.rivet.work/
On the Job Feed tab, you can "check-in" to work at the top of the feed, if you are on site and want to record your attendance.
On the Current Job tab, you can review job details and contacts.