Labor Forecasting
Labor forecasting and planning in RIVET will feel familiar to everyone who uses a manpower scheduling spreadsheet today, but offers so much more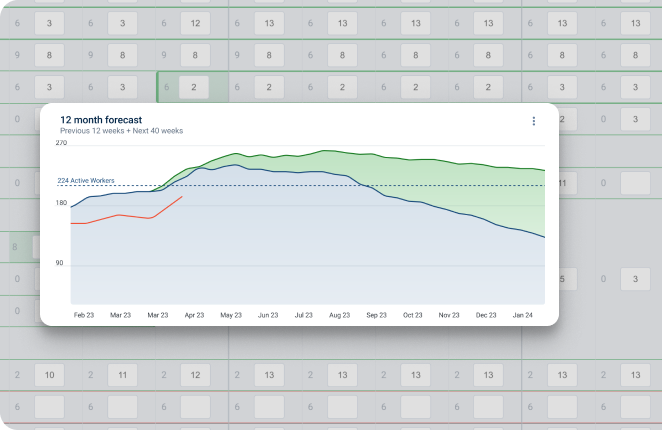 Accurately plan your labor trajectory into the future
Bring your labor forecasting spreadsheets into RIVET's configurable Forecast Builder. Project managers can plan months or even years ahead. Distribute labor evenly or on a curve reflecting ramp up, peak and ramp down periods. Publish forecasts so they are viewable by schedulers who can assign crews based on needs.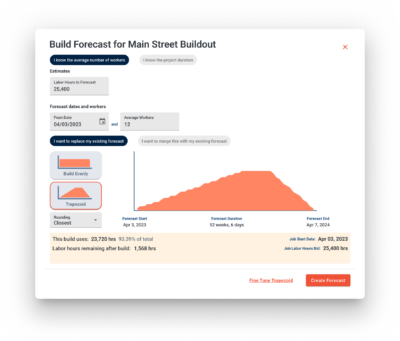 Know when to hire more people and add more jobs with confidence
Forecasting is essential to balancing customer demand, profitability and worker satisfaction. Use RIVET's Lookahead Report to anticipate when surges down will happen and more jobs are needed. Evaluate labor budget and work in progress data. Exceed goals by hiring only labor that needed for the jobs that are being scheduled.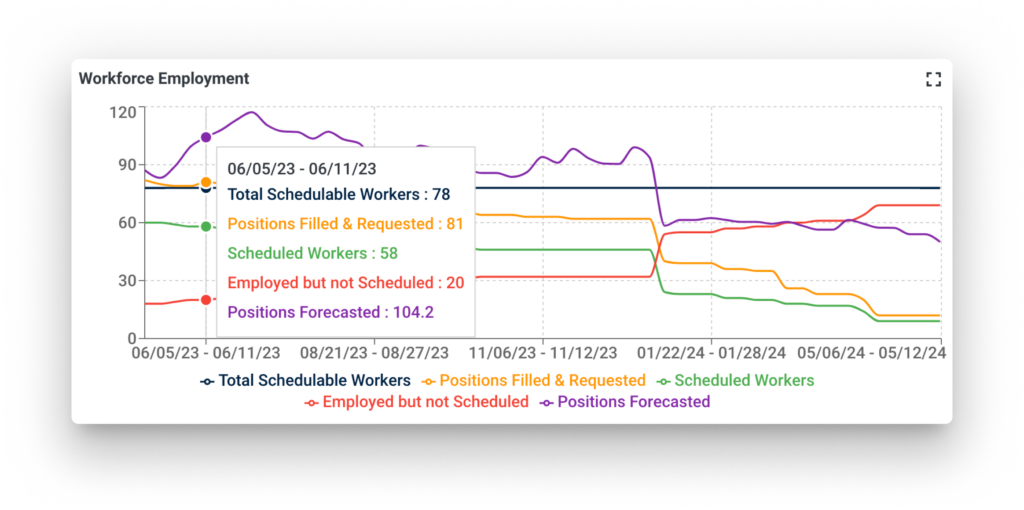 "We were going from that old school style of tabulating and hoping for the best, but we wanted to have something to help us make decisions and be prepared for the future. Using the forecasting and the projections that RIVET provides has really been our biggest excitement factor — being able to project what we're going to need in the next couple of weeks and months, if we're going to have a surplus of labor, if we need jobs ready to go now, if we need to look at hiring new guys and bringing them in off the books."