Workforce Management
It can be easy to find the right workers every time. RIVET brings your construction crews online into a powerful workforce management system of record.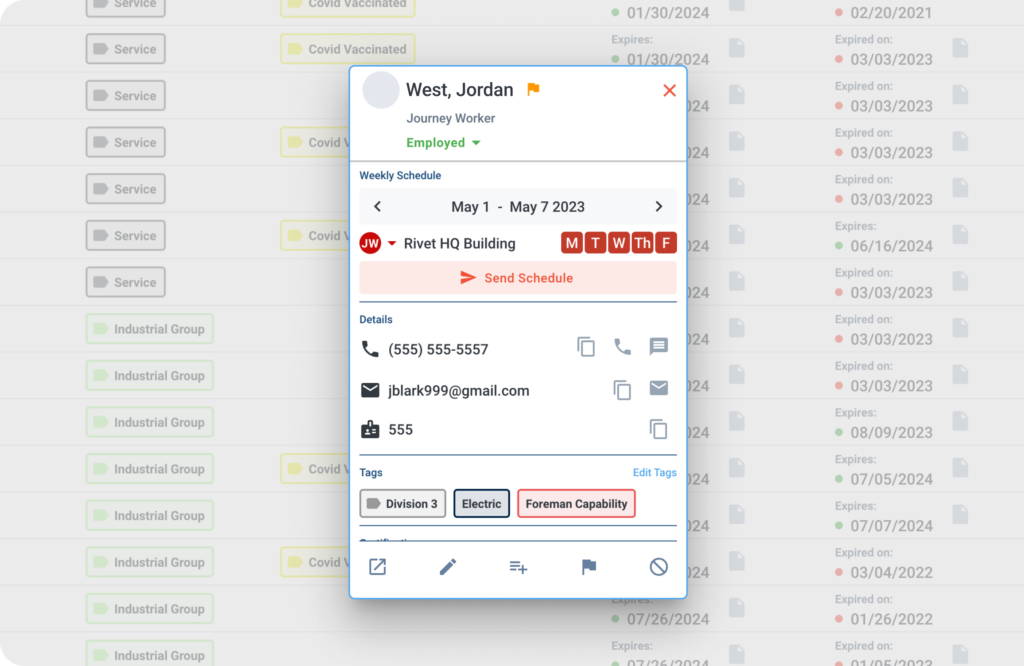 Always have the best people
Your book of workers is critical to your business. In order to know which workers to deploy at the right time, you need a workforce management database you can access at a moment's notice. With RIVET, you have a repository of highly skilled workers at your fingertips. Easily identify areas of development or improvement for each worker.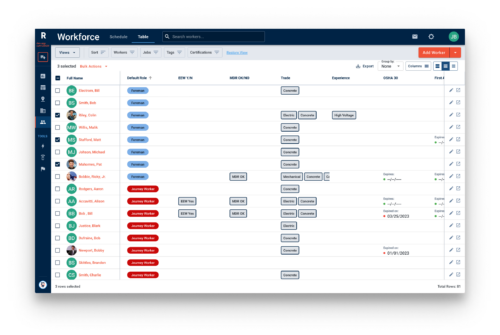 Easily access qualifications, availability, history, labor rates and performance
RIVET syncs worker data from your spreadsheets, ERP, accounting or payroll systems into robust profiles. RIVET tracks employment history as assignments are changed. Build custom reports to review planned absences alongside job schedules, or management notes about work performance.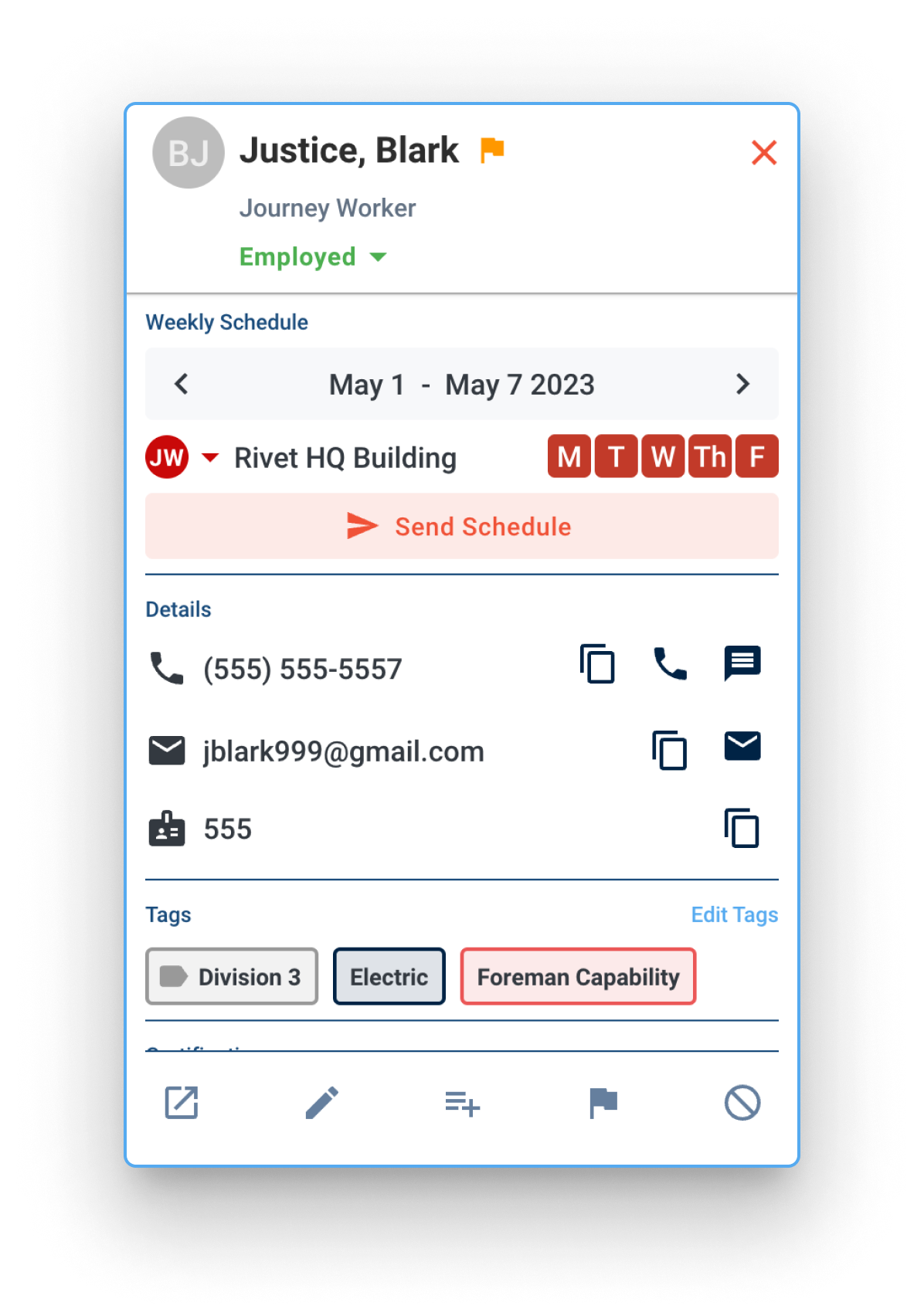 Keep certifications and trainings up to date
Want to know which workers have expiring certifications? RIVET provides this to you in a weekly email report. Filter your entire workforce quickly to see workers sorted by skills. Easily identify gaps in skills. Safety, HR and Scheduling teams come together under one roof for better labor management.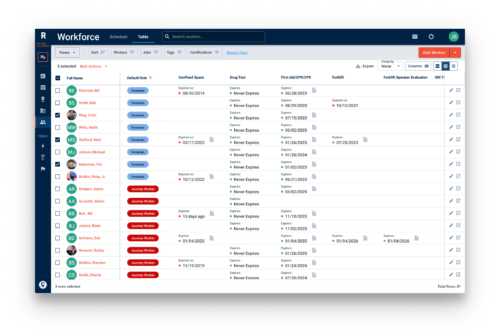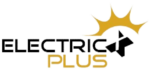 "RIVET has helped with seeing worker availability, real-time rates and composite rates. Whether I'm in the office or on the road visiting job sites, we can see worker locations, certifications, labor rates, phone numbers, address, email, emergency contacts, local unions, and vaccinations are all available with a click of a button."