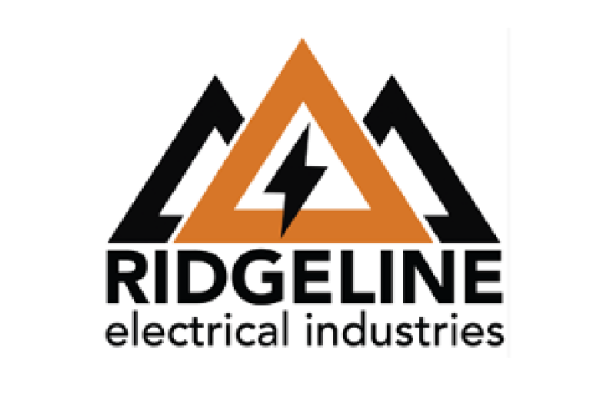 Adopting a people-first culture with software to support it
"Stop being a past tense contractor and start forecasting your success with the right people at the right time… RIVET can help with that."
Blake Behr
President, Ridgeline Electrical Industries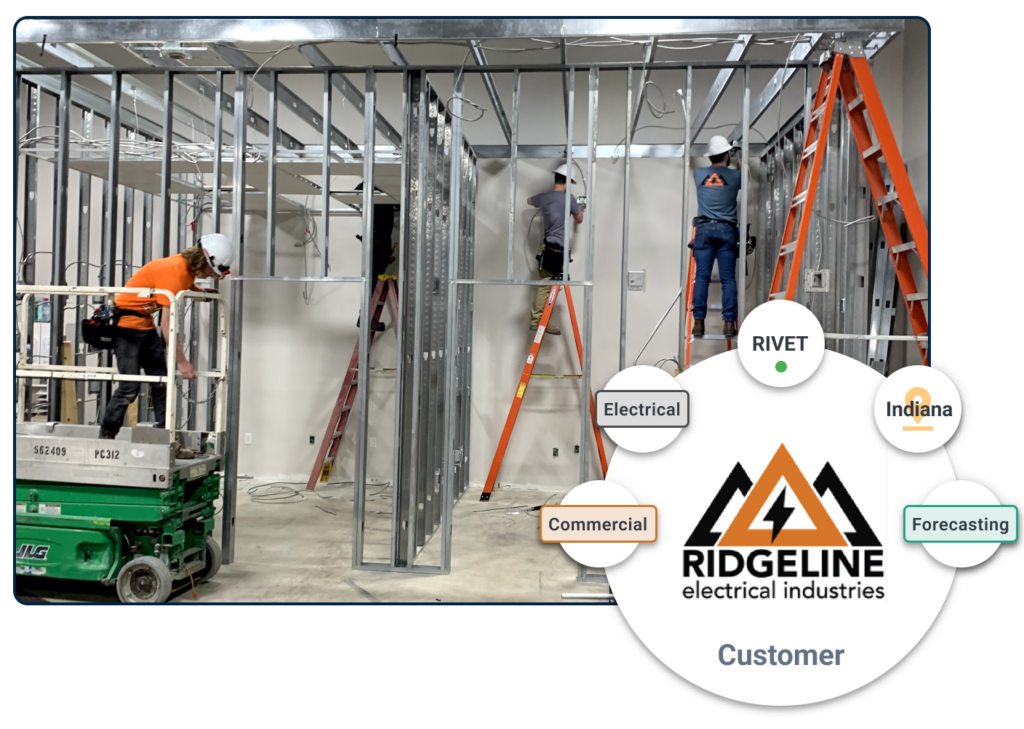 Start today.
Adopting the RIVET Labor Ops Platform can have a huge impact on your field performance and profitability.
The right culture for low employment turnover
Company culture is number one at Ridgeline Electrical Industries, an Indiana-based electrical contractor founded in 2017, and one of RIVET's customers.
"We want to be a company that people want to work for," said Ridgeline President Blake Behr. "I believe wholeheartedly that work shouldn't suck. My heart is about bringing life to work. I think there is something deeply at our core where we connect to things we really love doing, it's enjoyable."
At Ridgeline, the recipe for culture that breeds a productive business includes:
Building trust through candor
Embracing hard conversations instead of avoiding them
Breaking barriers with new ways of doing things
FSO – figure shit out instead of stopping at a challenge
Investing in training and onboarding
As a result, employee turnover at Ridgeline is low, at 4%, compared to the industry average of more than 50%. Workforce development at Ridgeline is paramount, with a strong emphasis on training and onboarding.
"We have low turnover rate because we have very expensive onboarding," Blake said. "I'm really proud of our ability to onboard and develop people in the electrical industry. Instead of thinking their path is only one path, we think of other ways to train. We've created bootcamps that we put everyone through before they go out to the field. People believe they are part of something long-term if you're investing in their career. If there is a path for them, they will stay longer."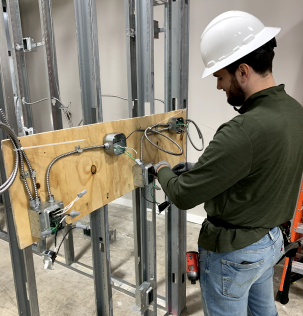 RIVET for efficient forecasting
So why did Ridgeline choose RIVET for workforce management and scheduling?
"With RIVET, we have the right amount of people based on our estimate and work forecast," Blake said. "When you're paying attention, you become way more intentional about who you're putting with who, you're paying more attention to your mean labor rate. If you're forecasting, you don't have to worry about overtime."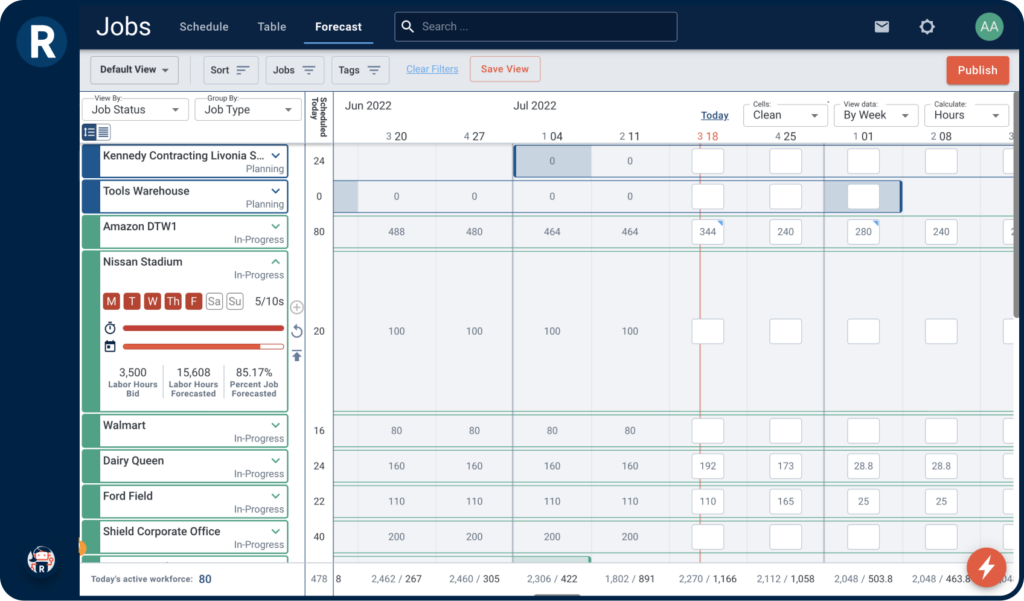 RIVET Labor Forecast 101
With RIVET's Forecast, you can build, approve and publish Labor Forecasts that inform schedulers of eminent labor needs. By doing forecasting, scheduling and dispatching in one unified workflow, you gain efficiency and consistency in your resource planning, saving you time and money. Here's how it works:
1. Have RIVET open during your regular Labor Planning Meeting. Project Managers can quickly reference a job's schedule, labor hours bid and percent labor hours forecasted.
2. Review scheduled to forecasted labor. Modify an existing forecast to request more or less labor, or start a forecast for a job in the future.
3. Notify schedulers. Publishing a labor forecast in RIVET adds placeholder positions to Schedules and Rosters so assignments can be coordinated.
Visit our Help Center for more details about how to use RIVET's Labor Forecast.
RIVET for monitoring labor utilization
The Ridgeline team relies on RIVET to show the percentage of workers by role, providing a quick glance of labor cost utilization. RIVET provides a way for Ridgeline's project management team to streamline their workflow for forecasting, adding efficiency and consistency.
"Stop being a past tense contractor and start forecasting your success with the right people at the right time," Blake said. "You can have a job with 1,000 labor hours over a set amount of weeks and think you need a set amount of people the whole time, but that's not true — there are times when you need 4 people and times when you need zero people. RIVET can help with that."