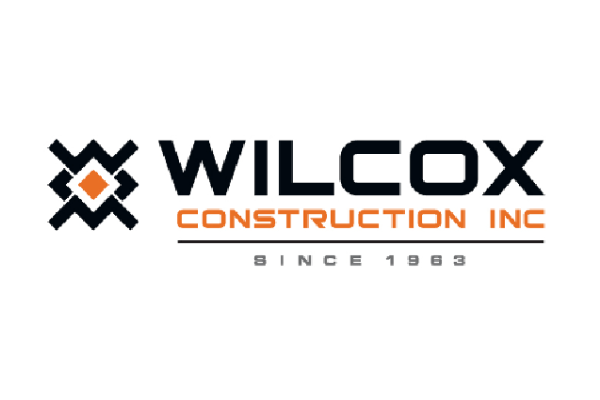 Making dreams come true with construction tech
"Having to keep track of everything can get difficult, but having the dates and the details in RIVET is a life saver."
Josh Ness
Field Operations Manager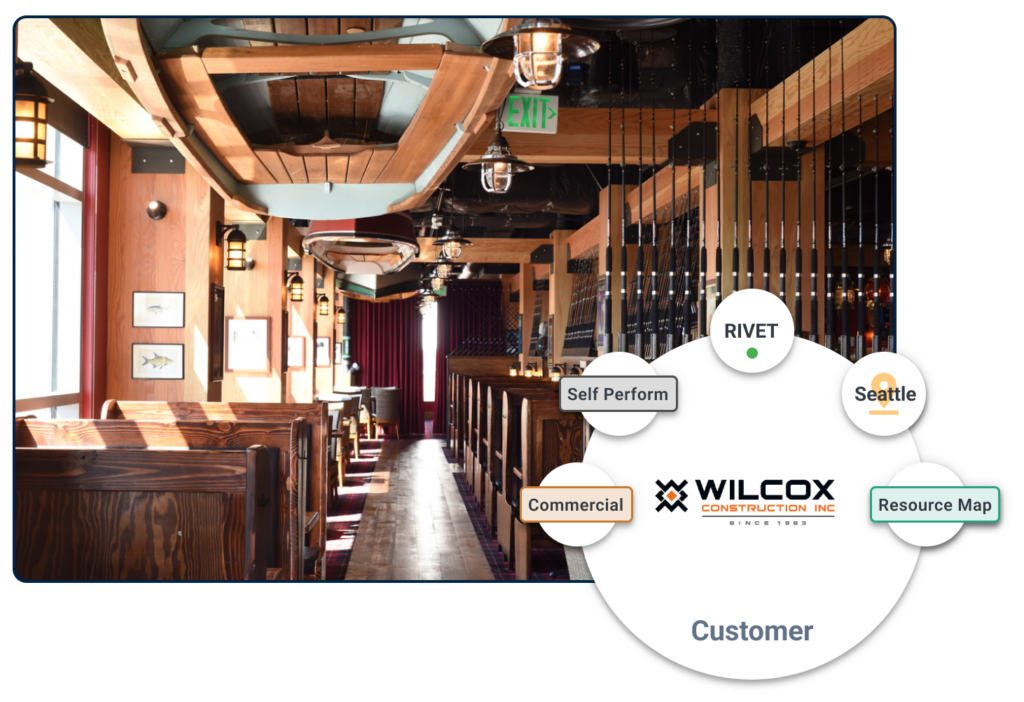 Start today.
Adopting the RIVET Labor Ops Platform can have a huge impact on your field performance and profitability.
Wilcox makes dreams come true
Wilcox Construction LLC has been the local general contractor in the Seattle region since 1963. Over the years, the team has worked on some very noteworthy projects with well-known brands such as Starbucks and Hennessy, but the best projects for Field Operations Manager Josh Ness are those where customers are putting their life savings on the line to build their dream. Wilcox is committed to helping people bring their dreams to a reality.
"It's nice working for a company that isn't building high-rise buildings in downtown Seattle, but building the small local restaurants in the area that my wife and I like to go out to dinner to," said Josh.
One of Wilcox's projects, Duke's Seafood & Chowder
Technology as a keystone
When such important customers rely on Wilcox to perform their job, it is crucial that the team is able to plan and track their projects, and this can be best done efficiently only with technology.
Josh said, "Technology more and more has become the keystone. I remember being a kid and going to the job sites with my dad before a project would start. The team would bring in a phone line to hook up fax machines and typewriters. That was your means of communication. Now, when I go to some of these bigger jobs, the superintendent doesn't even have a paper set of drawings, it's all electronic. Technology has transformed the way that we operate."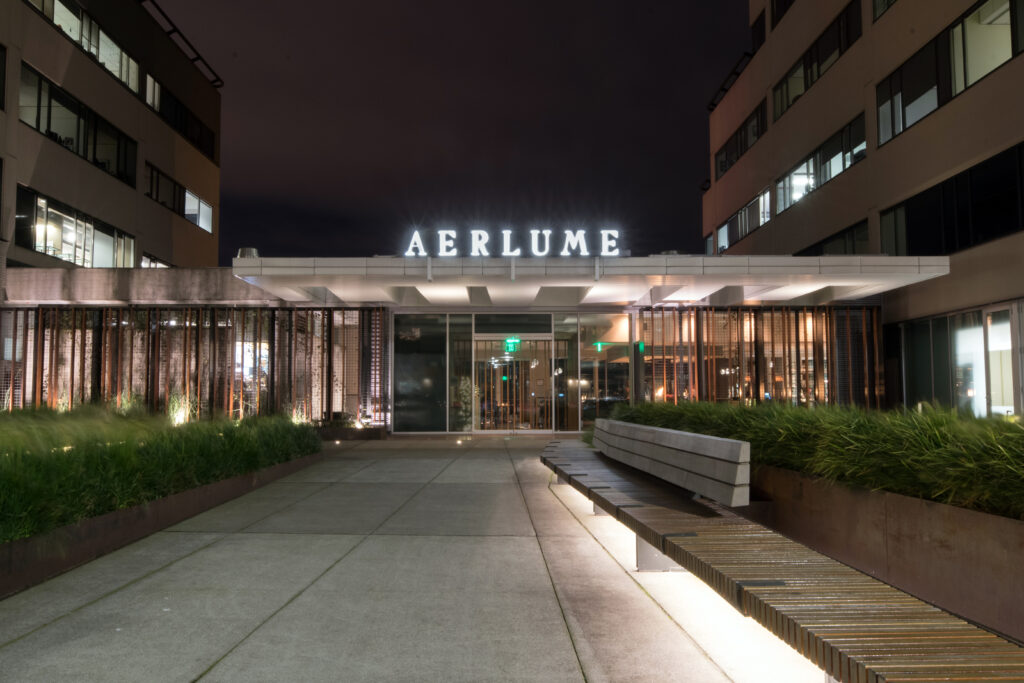 Another Wilcox project site, Aerlume Seattle, a restaurant.
RIVET helping grow business
RIVET's map feature is helpful for contractors to visualize where their projects and workforce are located. For Wilcox, this feature has made them more efficient and has helped them save time when planning and monitoring their projects in different states.
"Being able to expand and track manpower across different markets in RIVET has been helpful in growing the business," said Josh. "We have 5 to 6 projects going on in Idaho, but without RIVET, I wouldn't have a clue what's going on there from my office chair and it would be a 2 to 3 day commitment from me to get there. Having to keep track of everything can get difficult, but having the dates and the details in RIVET is a life saver."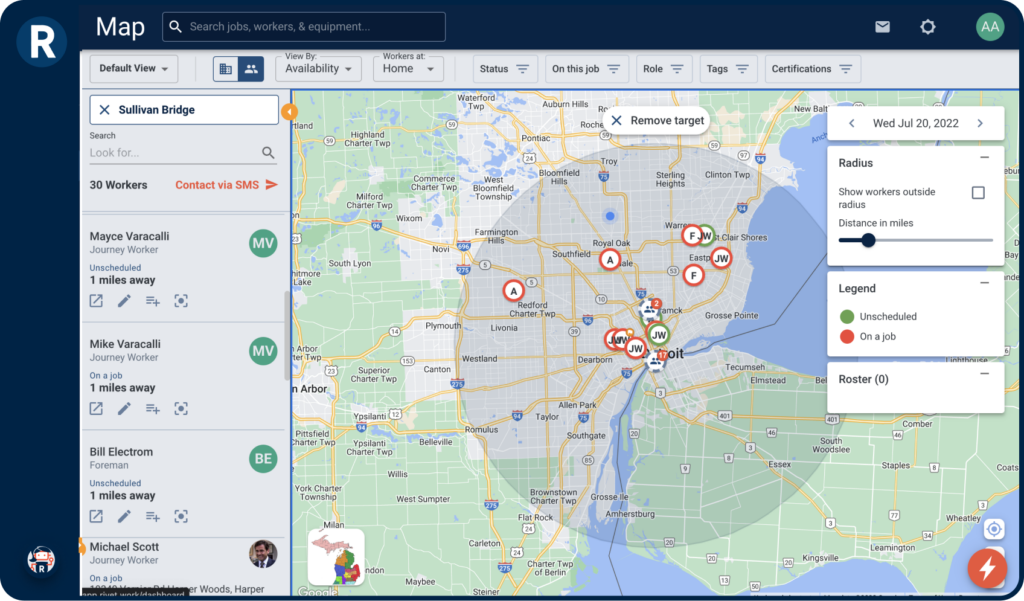 RIVET solving problems in field operations
What issues has RIVET helped you solve in field operations?
"RIVET has been able to help solve our issues by being able to track manpower and forecasting what resources will be needed on what job and duration," Josh answered. "When I leave town, it's nice to be able to let other people step in and everything they need is there. I don't need to waste time jotting down a bunch of notes for the team. Everything [in RIVET] is self explanatory."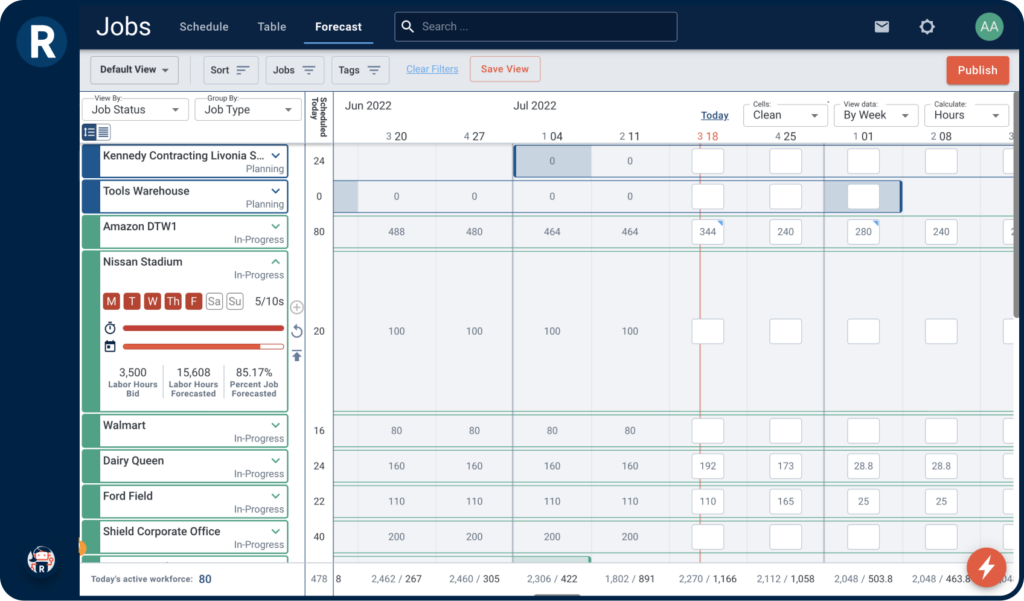 RIVET Customer Support
RIVET takes pride in its customer service. Without our customers, we wouldn't be here so we strive to make RIVET a product that will make contractors' lives easier and Wilcox appreciates that.
"The biggest thing is that you guys are receptive and are listening to feedback," Josh said. "I get to speak directly to your designers to give my ideas and they are always so excited to hear my thoughts for how you can make RIVET better. You are always looking for the feedback because you want to make your product better, develop it and make it more user-friendly. There has never been a cold shoulder."