Improving how labor is managed can have a huge impact on profitability
Why construction subcontractors need Labor Ops software now.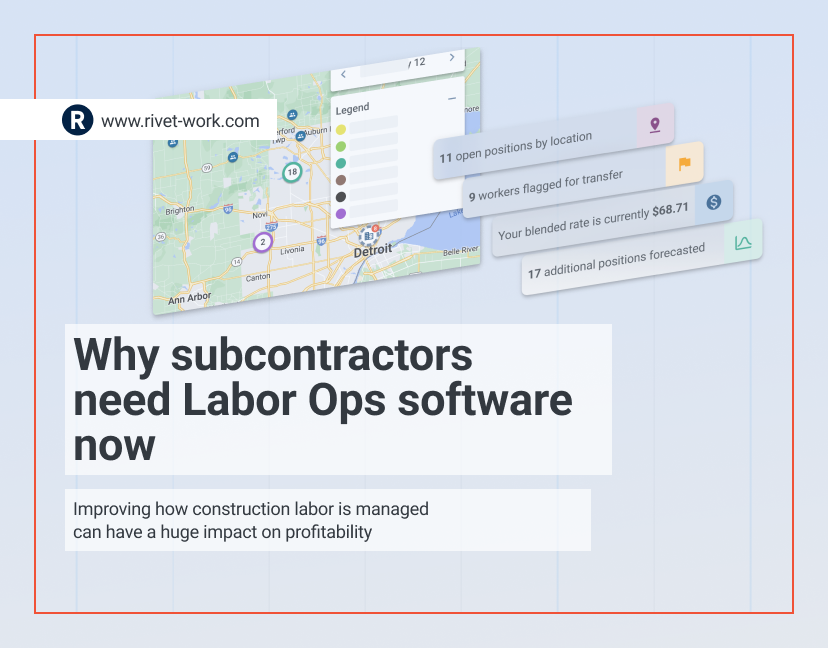 Does your labor demand match your workforce? Can you check your labor spend and job actuals in real time?
Labor Ops Software can help you answer these questions by improving forecasting, actuals and the overall daily work experience for field teams.
What's inside:
An intro to Labor Ops Software – what it is and how it works
Why it's essential for subcontractors
How software can greatly reduce labor challenges
What to consider when adopting a platform