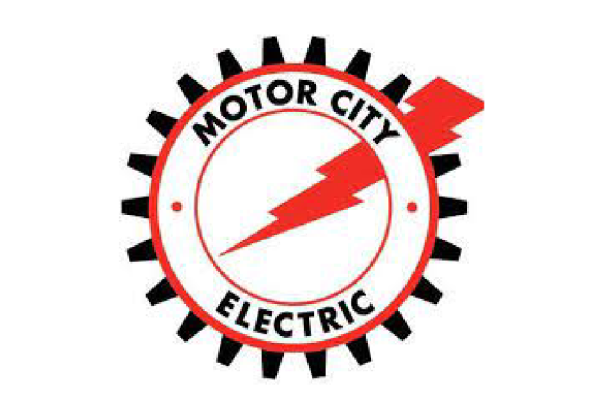 Motor City Electric improves labor operations with RIVET
"With white boards, we were only able to schedule 2 to 3 months out. With RIVET, we're able to schedule 2 to 3 years out."
Dave Krausman
VP, MCE Technologies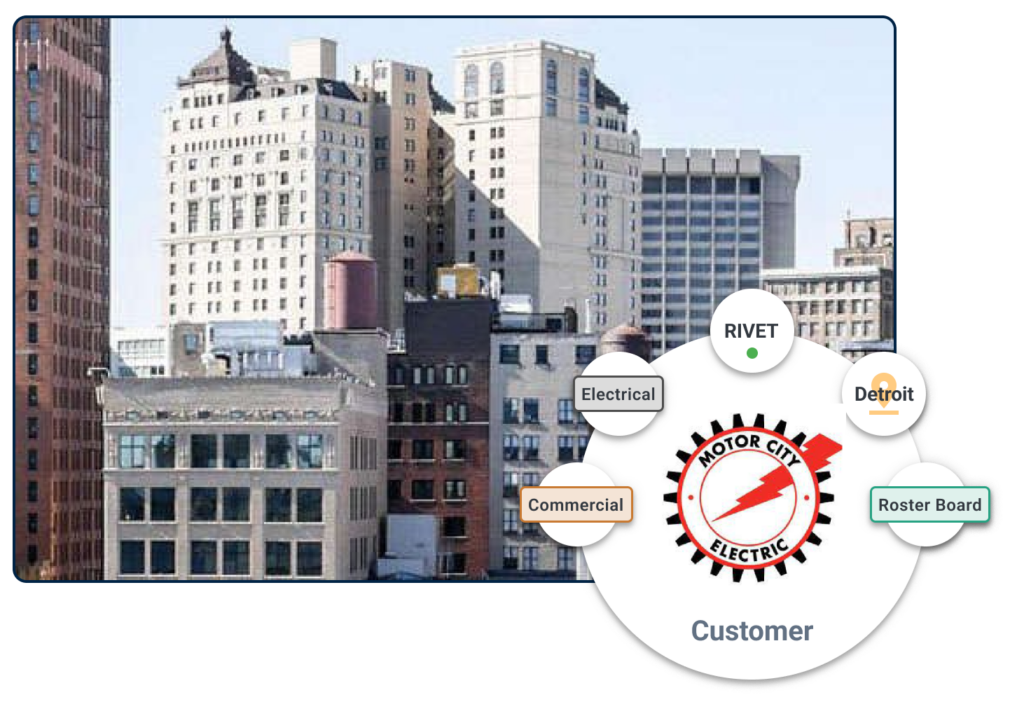 Start today.
Adopting the RIVET Labor Ops Platform can have a huge impact on your field performance and profitability.
About Motor City Electric
If you look out over the Detroit skyline, it's likely you're looking at a building. Motor City Electric Co. helped construct. This turnkey electrical contractor has an incredible history not only in Michigan but across the country.
At the core of the company's success over the years, is its fast adoption of technology. MCE prides itself on being one of the first electrical contractors to embrace computer technology, with the purchase of a large mainframe computer in 1971 for accounting and tracking project costs. In the 1980s, MCE was one of the first electrical contractors in the country to begin using computer-based estimating software to provide more detailed and accurate estimates. MCE was also one of the first companies to use computers on job sites allowing for onsite design, estimating, and job cost tracking.
"If you need a job with 500 electricians, we can do it," said David Krausman, Vice President of Motor City Electric Technologies Inc. "For plant shutdowns, our scheduling team can move hundreds of people to work at a time. Technology plays a huge role in how we manage our field."
RIVET for Digital Labor Ops
Most recently, MCE's operations team partnered with RIVET Work (RIVET) in Detroit to streamline its labor operations workflows with a digital tool. The team at Motor City Electric Co. is one of RIVET's earliest partners, providing critical feedback and ideas on features and workflows that have shaped the RIVET platform into a standard for electrical contractors – and other specialties – nationwide.
"Scheduling the field is a lot of moving pieces," said Patrick Mitchell, MCE SVP/Controller. "RIVET makes it significantly easier. We used to use a magnet board to keep track of our employees and their certifications, and it was like watching an episode of West Wing, trying to get votes to pass a bill."
Adding to the complexity, finding workers with the right skills is a continuous challenge.
"Trying to find the best person for the job is like a big chess game," Krausman said. "We hang on to those that are qualified because they are hard to find."
Check out what the Motor City team has to say about adopting the RIVET Labor Ops Platform:
The role of technology
So, what makes you a good fit? If you are looking to work at MCE, being comfortable with technology could give you a leg-up.
"Construction and computer skills – they seem like polar opposites but there is more overlap between the two than you would think," Krausman said. "All of our field reports are digital now, and skilled trades need to be able to log into a computer, navigate the web, do basic excel formulas, have good spelling and grammar, and the ability to write various reports. Knowing the basics of computers is a huge benefit, and being open to using technology gets noticed."
Once qualified workers are scheduled, RIVET helps MCE monitor assignments and attendance. Before RIVET, tracking worker availability and absences was a time-consuming process. "The foreman would know, but there was no concise way to communicate the information to the back office," Krausman said. "RIVET has helped all projects with the easy transferring of manpower and how we relay those changes."
RIVET's top user: Karen Schweihofer
MCE Scheduler Karen Schweihofer, arguably RIVET's top platform user, has had a huge impact on the RIVET platform design. She spends at least two hours a day in the RIVET app, and up to three hours toward the end of the week when she completes weekend transfers.
"It's wonderful, it makes transferring a breeze," says Schweihofer. "Now I have everything in one place, looking up employee numbers and certifications – I  used to do all of that manually. It saves me time, especially when it comes to scheduling weekend work. The Roster Board is my favorite feature, I'm able to see who is scheduled at each job and when they are available, it's a digitized and organized version of my old magnet board. I like being able to tag people with certifications, different orientations, their school days – I can even filter by commercial or industrial."
From the back office to the field
MCE's use of RIVET began in the back office, but the team is systematically rolling it out to the field as well as project managers to unify forecasting, scheduling, and dispatch workflows all in one place.
"Having our Project Management team involved in RIVET will help grow our business," Krausman said. "We're able to see our capacity in real-time, know when we can bid, and estimate the manpower we will need."
Working with Motor City Electric Co. has helped establish RIVET as part of the electrical industry in Detroit and at large. This partnership has benefited both companies greatly. "It's been joyful. They help us embrace technology better," said Mitchell. "They are interested in what our processes are, and how they can improve RIVET's workflow. They make changes in days, instead of waiting until the next year. That level of service is unmatched."